Define your legacy. Discover your abilities. Empower your operation.
AgriRoots is Capital Farm Credit's next generation conference designed to provide producers with resources for optimal success in agribusiness operations. This carefully crafted conference gives producers opportunities to learn from affiliates in agricultural education and finance to expand foundations in agribusiness development.
Interested in joining? The 2023 AgriRoots Next Generation Conference will be held August 30-31, 2023, at the National Ranching Heritage Center in Lubbock, Texas. Don't miss this opportunity to grow your knowledge in addition to networking with other members and experts in the agriculture industry.
All types of agricultural production are welcome, including both full and part-time ag operators.


Featured Speaker
Dr. David M. Kohl, nationally known as an engaging and entertaining speaker on topics related to young, beginning farmers, will offer insight into young farmer success.
Top 12 practices of successful producers
Position for success in a cyclical economy
2020-2030 megatrends
Breakout sessions to talk shop with farmers you have most in common with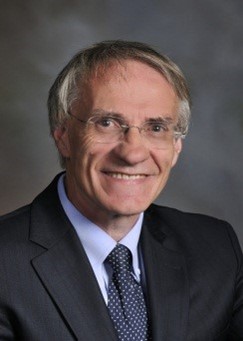 Designed for . . .
Ages 18-50, any farming experience welcome
Any size farming operation
Both full-time and part-time farmers
Couples are invited to attend together
Open to Farm Credit customers and non-customers alike
Why attend?
Interaction with renowned experts in ag business, marketing, legal and policy topics with perspectives into future trends of the agricultural industry.
Chuckwagon dinner on Wednesday evening.
It's free! The conference (including one night's hotel stay and all meals) are compliments of Capital Farm Credit!
AgriRoots Next Generation Conference | 2023 Lubbock Tour Highlights
Hotel Accommodations: The Cotton Court Hotel - 1610 Broadway St, Lubbock, TX 79401
Wednesday, August 30th
Networking Chuckwagon Dinner - National Ranching Heritage Center, Pitch Fork Pavilion
Thursday, August 31st
High Octane Business Strategies - Dr. Dave Kohl, Virginia Tech
Farm Bill Update - Dr. Bart Fischer, Texas A&M AgriLife
Succession Planning: Are you Ready? - Tiffany Dowell Lashmet, J.D. and Stephanie Fryer, Capital Farm Credit
What's Your Brand - Anne Kimmey, Cultivate Agency Inc.
Farmer Panel Discussions - Dru Stevens, Pleasure Lake Farm and Stephen Ebeling, farmer and cattle producer
CEU Training Opportunity