Intern With Us
At Capital Farm Credit, we firmly believe in supporting the future of agriculture. In addition to scholarships, community outreach grants, and funding local stock shows, Capital Farm Credit is proud to offer a summer internship program to collegiate students pursuing a career in agriculture, finance, compliance, and marketing. This 12-week program provides an opportunity for professional growth in an environment that values people, culture, and our mission.

The ideal internship candidate for Capital Farm Credit can successfully balance the demands of their academic career, demonstrate participation and leadership in outside activities and volunteer programs, and can manage work performance in an exceptional manner with current and previous employers. Capital Farm Credit strives to employ difference-makers. Many of our locations are in rural communities so it's helpful, but not required, to understand and value the agricultural lifestyle.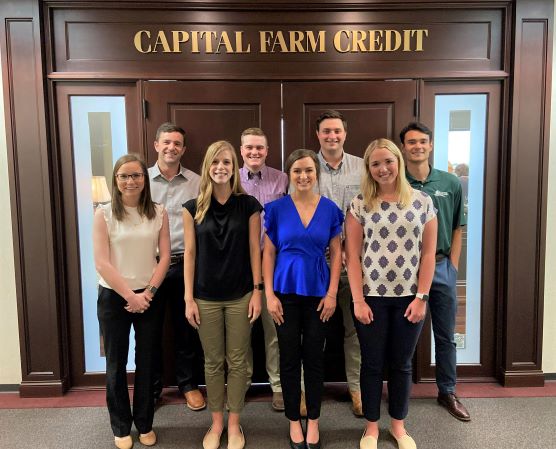 What our past interns are saying...
Capital Farm Credit is proud to have an intern retention rate of 38%. Below are testimonials from past interns who have remained with the Association as full-time employees following their internship:
"I thoroughly enjoyed my internship and found it very beneficial, as I was able to work hands on within the credit office and get a good grasp on the entire process. My internship revealed to me how passionate I was about coming to work full-time for CFC. I chose to stay with CFC for a plethora of reasons, but the biggest being that Capital truly values its employees and gives us the opportunity to make a difference in the agriculture industry."
- Bailey Taylor, Relationship Manager Associate, LaGrange Credit Office
"I really enjoyed the values that CFC stands for and how everyone shares these same values. I have not met a single person that was not willing to take time to have a conversation or to get to know you better. I stayed with CFC because of what we are able to do in the agricultural industry as well as the wonderful people at CFC."
- Carley Turner, Credit Analyst Associate, Comm Ag Department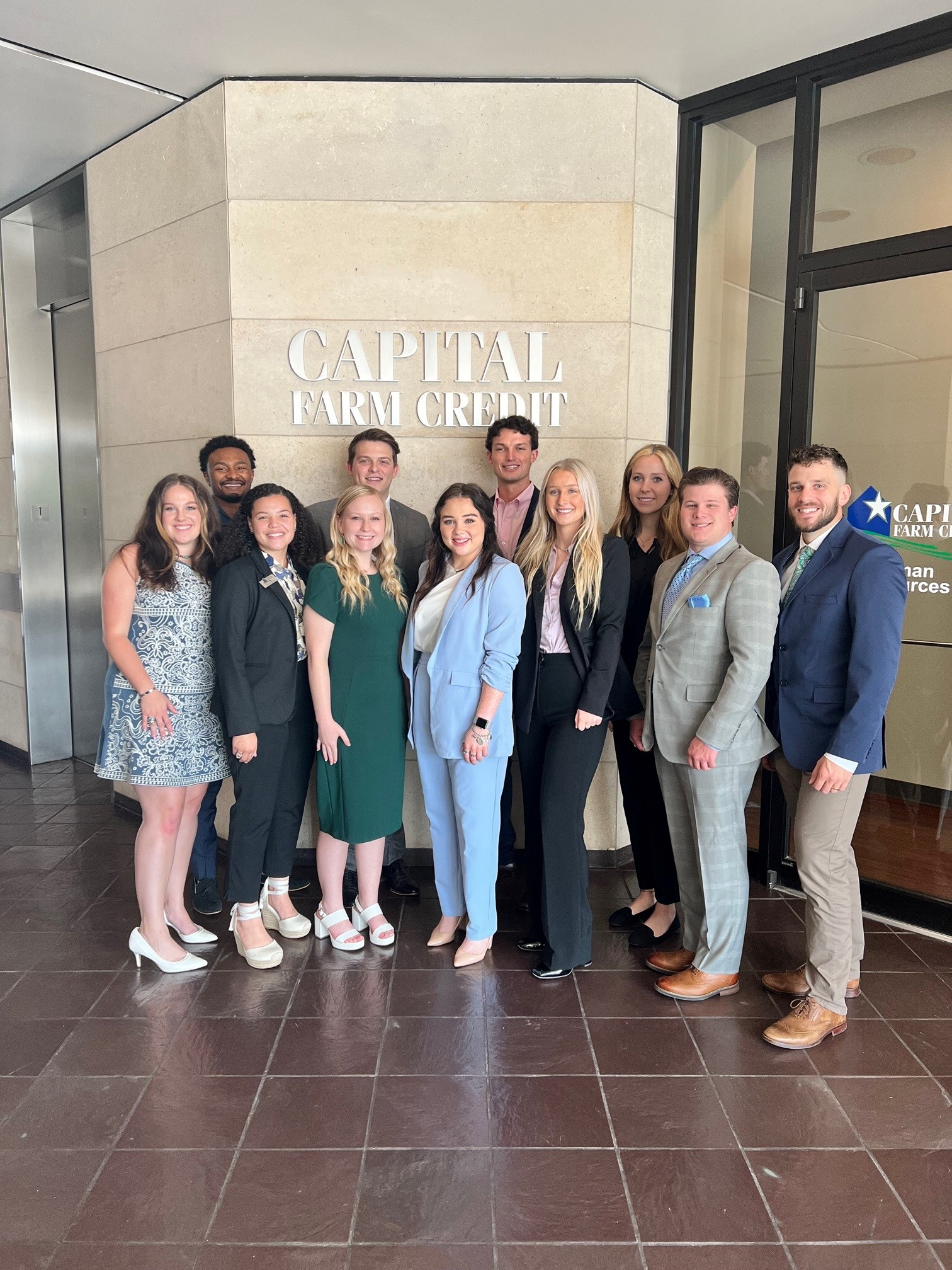 What to Know:
12-week internship, full-time position, 40 hours per week
The program runs from June through August
This is a paid opportunity, $18.00/hour
Capital Farm Credit will also provide a $1,500.00 relocation stipend in addition to wages for interns that relocate for the summer
Can be used to fulfill an internship credit
Multiple locations available across Texas
What to Expect:
Work in a fun, positive environment with like-minded individuals
Engage with Capital Farm Credit customers and tour their agricultural operations
Meet students from universities across the United States
In-Person meetings at our corporate headquarters in Bryan, Texas including an orientation, mid-summer meeting, and closing session
Attend events on behalf of Capital Farm Credit
Interact with the Executive Management Team and CEO
Learn how Capital Farm Credit earned the title of the largest agricultural lending cooperative in Texas
Complete and present a research project on the agricultural topic of your choice
Applications for the 2023 summer internship program are now closed. Internship applications for 2024 will open in the fall, fill out the form below to receive updates!
Farm Credit Launching Leaders Stipend
Farm Credit will award any HBCU student or recent graduate hired to intern at Capital Farm Credit a $3,500 Launching Leaders Stipend in addition to their wages. Interested in learning more? HBCU students and MANRRS members can click here for more information.
Questions about our internship program? Want to stay in touch? Fill out the form below!