Community Support
Community Outreach Grants
The Community Outreach Grant Program provides grants to Texas FFA chapters and 4-H clubs to assist them in bringing positive change by establishing projects that make local communities better places to live. Grants range from $500-$1000; dependent on the proposed budget of the chapter.

Applications are currently closed.
Farmers Market Grants

Capital Farm Credit's farmers market grant program provides local markets with additional resources needed to support local farmers and the ag community. Each grant recipient receives a check for $1,000 for use at their respective market. Eligible farmers markets will be considered with submission of a completed application, proof of 501c3 status or a W-9 form.
Preference will be given to farmers markets within Capital Farm Credit's chartered territory.

Applications are currently closed.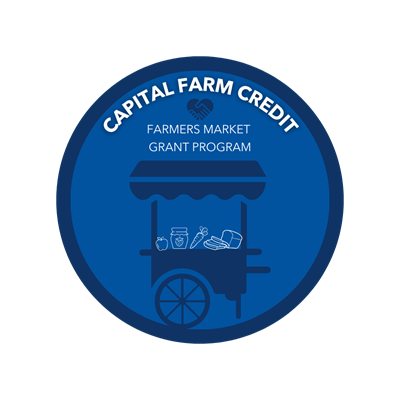 Youth Scholarships
Capital Farm Credit awards $1,000 scholarships to graduating high school seniors across the state who are seeking an agriculture-related degree.
Applications are currently closed.
Ag Student of the Week
Are you a high school senior with an agricultural background? Are you looking to pursue a career within the agricultural industry?
Capital Farm Credit is hosting a statewide scholarship contest for agricultural high school seniors throughout the state. Ten students from each of CFC's chartered regions across Texas will be chosen as CFC's Ag Student of the Week over the next year.
Applications are currently closed.
Annual Giving Reports
2021 Annual Giving Report 2020 CFC Annual Giving Report 2019 CFC Annual Giving Report