News
Capital Farm Credit Customer Shares Shrimp Operation with Lawmakers in Washington, D.C.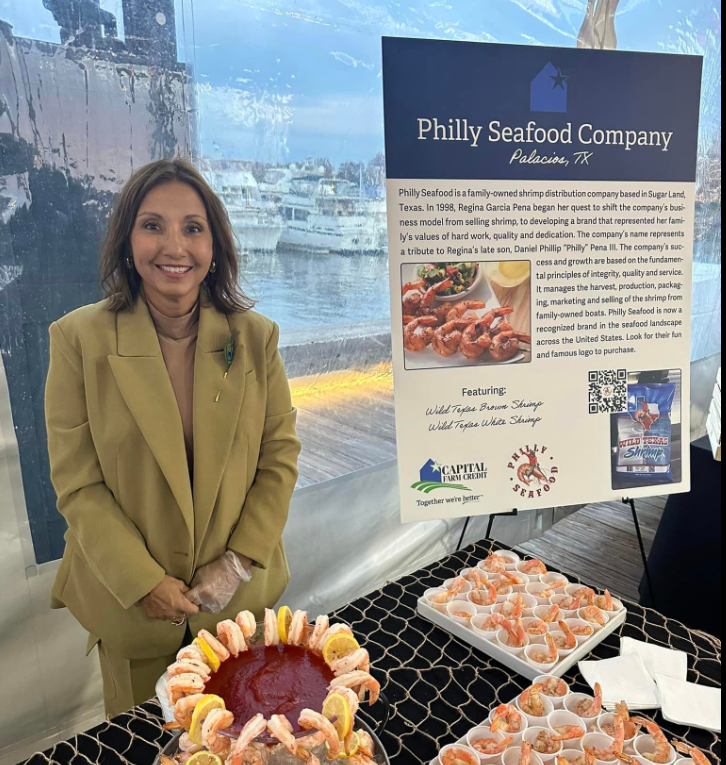 As part of a national Farm Credit Marketplace on November 15, 2023, Regina Pena, Philly Seafood, of Palacios, Texas, brought a taste of the Texas coast to Washington, D.C.
The Marketplace was the centerpiece of Farm Credit's legislative fly-in aimed to educate Members of Congress how Farm Credit fulfills its mission to support rural communities and agriculture with reliable, consistent credit and financial services.
Philly Seafood joined with nearly 100 other Farm Credit-supported products from across the country. The shrimp operation has been a Capital Farm Credit customer for nearly 20 years. A family business that originated in 1952, Regina, her brothers Kenneth and Tony, and her nephews keep the shrimp business in the family and cater to consumers across the country.
"I'm so proud and honored to have been invited to participate in the Capital Farm Credit event," said Regina. "The Farm Credit mission to promote and sustain agriculture is vital to our shrimp industry."