News
Capital Farm Credit invests in Texas A&M's program to benefit veterans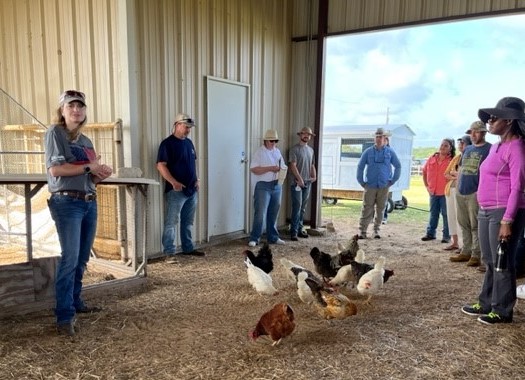 Through its continuous efforts to help strengthen the agriculture industry and economy, Capital Farm Credit recently invested in the Battleground to Breaking Ground program, an educational resource available to veterans, active-duty military, their families and other beginning farmers and ranchers.
Capital Farm Credit will contribute $8,000 through the Texas A&M Foundation to support the Battleground to Breaking Ground program, enhancing the sustainability and number of farms and ranches in Texas, directly under the operation of military veterans.
"At Capital Farm Credit, we are continuously searching for new opportunities to help foster the next generation of agricultural producers and agribusiness owners," said Jeff Norte, chief executive officer. "It is important for us to support veterans, who we believe have a close tie to farming and ranching, with the resources and collaborative efforts they can utilize to find success in the ag industry and positively impact not only their families, but people across the country."
Battleground to Breaking Ground was developed in 2022 to respond to the needs of active-duty service members as a registered Department of Defense SkillBridge Program. The educational resources assist participants transitioning from military service to self-employment in agribusiness or agriculture production. Capital Farm Credit's contribution will provide scholarships to participants in the program.
"As a military veteran, my parents didn't pay for college, so I joined the Army on the GI Bill," said Norte. "I remember reentering the world after serving our country and searching for my next opportunity."
"We are honored to do our part to ensure veterans have resources available for involvement in agricultural production. Together, we are in the industry of serving people, and that common goal is still what we are trying to do—impact a better tomorrow."