News
The Dirt on Hail | What you need to know about Crop Hail Insurance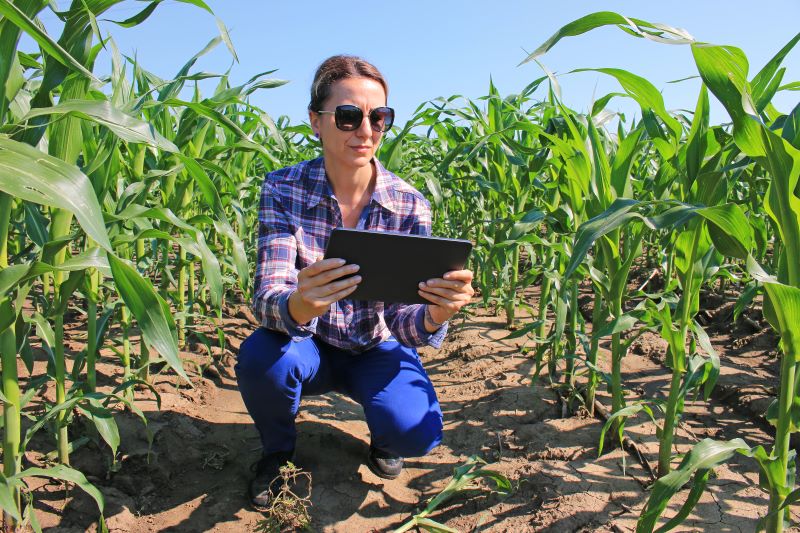 Once a farmer, also a gambler. Regardless of planning and preparation, predicting how crops will survive is often the great gamble of the sky. Texas weather makes agriculture production a daring adventure. And although we may not know what happens tomorrow, there are decisions we can make today to help you protect your investment. With all of farming's uncontrollable factors, let Capital Farm Credit's Insurance Services group help protect your crop against potential hail damage.
What is Crop Hail Insurance?
Crop Hail Insurance provides farmers with protection against yield reduction caused by hail and/or fire. Other coverage options available include transit, vandalism, lightning, fire department service charge and/or stored grain.
Crop Hail can be used in addition to Multi–Peril Crop Insurance (MPCI) or other comprehensive coverages to and provide protection up to the actual cash value of the crop. Coverage is provided on an acre–by–acre basis, so damage that may occur on a portion of a farm may be eligible for payment even when the rest of the farm is unaffected.
What is the advantage?
"It is important to realize that Crop Hail Insurance is different than MPCI because it is not part of the federal crop insurance program," says Joby Langfeld, crop insurance agent for Capital Farm Credit. "Instead, crop hail is a private product offered to growers, allowing them to customize their coverage."
Producers can choose coverage options to give acre-by-acre protection up to the actual cash value of the crop. This, in return, protects their investments and profits. Capital Farm Credit's insurance agents are highly trained and stay informed to ensure they bring you the expertise to aid in the best decision for your operation. They also can shop different providers for competitive rates.
Coverage can go in effect within 2 hours of calling CFC.
How do I get started?
"Any farmer can get Crop Hail Insurance during the growing season with a call to our office," says Langfeld. "We are here to help and bring you peace of mind."
Crop Hail Insurance coverages also include:
Fire department service charges
Transit coverage to the first place of storage
Catastrophe loss award
Replanting coverage
Cotton module coverage
Options exist in some areas for other perils, such as wind and theft
Have questions or interested in speaking with one of our agents? Give us a call at 877.944.5500 or
find more information here.