News
Livestock Risk Protection (LRP) | A pretty good thing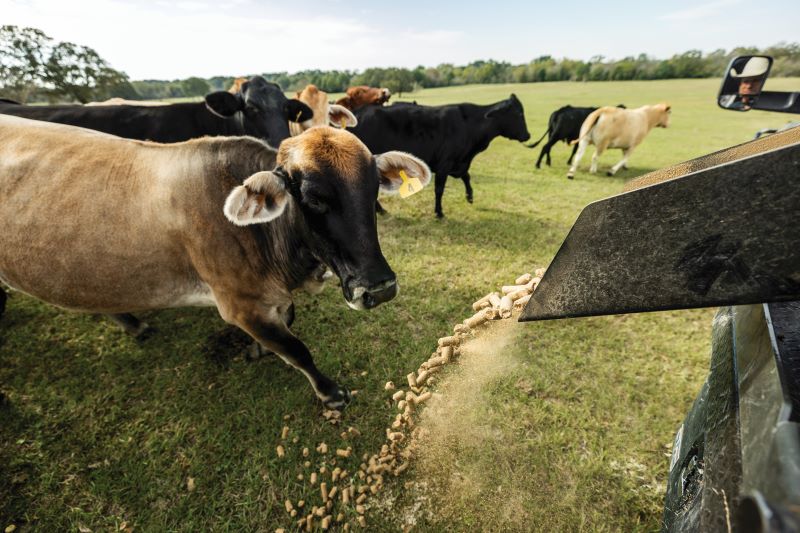 Ranching already comes with a vast variety of obstacles and uncontrollable factors. At Capital Farm Credit, our Insurance Services group helps you control what you can about the future. We understand how quickly market prices change in the agriculture industry. That's why we are here to ease your mind and provide the protection needed to safeguard your major investment.
What is LRP?
Livestock Risk Protection (LRP) is a price-risk management tool that insures against declining market prices for fed cattle, feeder cattle and swine. Since you work year-round, coverage may be purchased anytime throughout the year.
What does the market currently look like?
Now is the time to consider LRP while the market is strong.
"The demand for beef is consistent from here to July 4th," says Cary Franks, Capital Farm Credit insurance services. "It's prime grilling season."
Even as temperatures warm-up and the demand for beef is strong, inflation continues to impact consumer budgets. Prices of beef are taken into consideration and a lower cost alternative could be found.
"If rains continue, producers will hold cattle back to sell during higher-priced deferred months," says Franks. "On the flip side, the high volatility in cattle futures might be a better option to sell cattle that are ready before the summer lows."
Cost of gain has increased, and high prices are attractive to producers that are still navigating impacts from drought.
"With all the factors, it is always a good idea to lock in a profit no matter the timing," says Franks.
What is the advantage?
"The biggest advantage to consider LRP," says Franks, "is the ability to capture a floor price on your cattle while not being locked into a set price. With a floor price, any market upswings are wide open to take advantage of. This allows you to focus on production and not worry about price."
LRP is also a risk management tool and is tax deductible. Producers can insure any amount of cattle without a required minimum contract. There are no margin calls or brokerage fees.
"You aren't required to sell your cattle at the end of the insurance period," says Franks. "It may benefit you to keep them longer and increase their gain. Producers still get paid on their LRP policy."
LRP premiums are not due until the end of endorsement periods.
"If you need to sell your cattle before the end of the endorsement, you can transfer coverage to the new buyer," says Franks. "With a set floor price, this could allow your cattle to bring a premium."
As a first-time customer, how do I get started?
"It is important to find an agent that is trained to sell LRP," says Franks. "Special training and continuing education are required to sell LRP."
"All Capital Farm Credit agents are LRP agents," Franks added.
There is a two-step process for first time LRP customers. Our agents at Capital Farm Credit are here to help you navigate the application process.
Step 1) Complete an application.
Applications ensure first-time customers can be pre-approved to write an LRP policy
It is free!
Step 2) Lock in a Special Coverage Endorsement (SCE) when you find a quote that meets your goals.
There are many levels of quotes that are released daily making this a very versatile product that will fit any producer.
Capital Farm Credit Insurance Services
At Capital Farm Credit, we are here to help you succeed in agriculture. LRP policies are intended to insure against a drop in the underlying livestock market to ease your mind while you do what you do best – produce. Through our Insurance Services group, it's easy to get coverage that will keep you in business year after year.
Have questions or interested in speaking with one of our agents, give us a call at 877.944.5500 or learn more here.
We are here for you. Together, we're better. Together, we'll protect your investment.