News
Capital Farm Credit launches podcast Capital Roots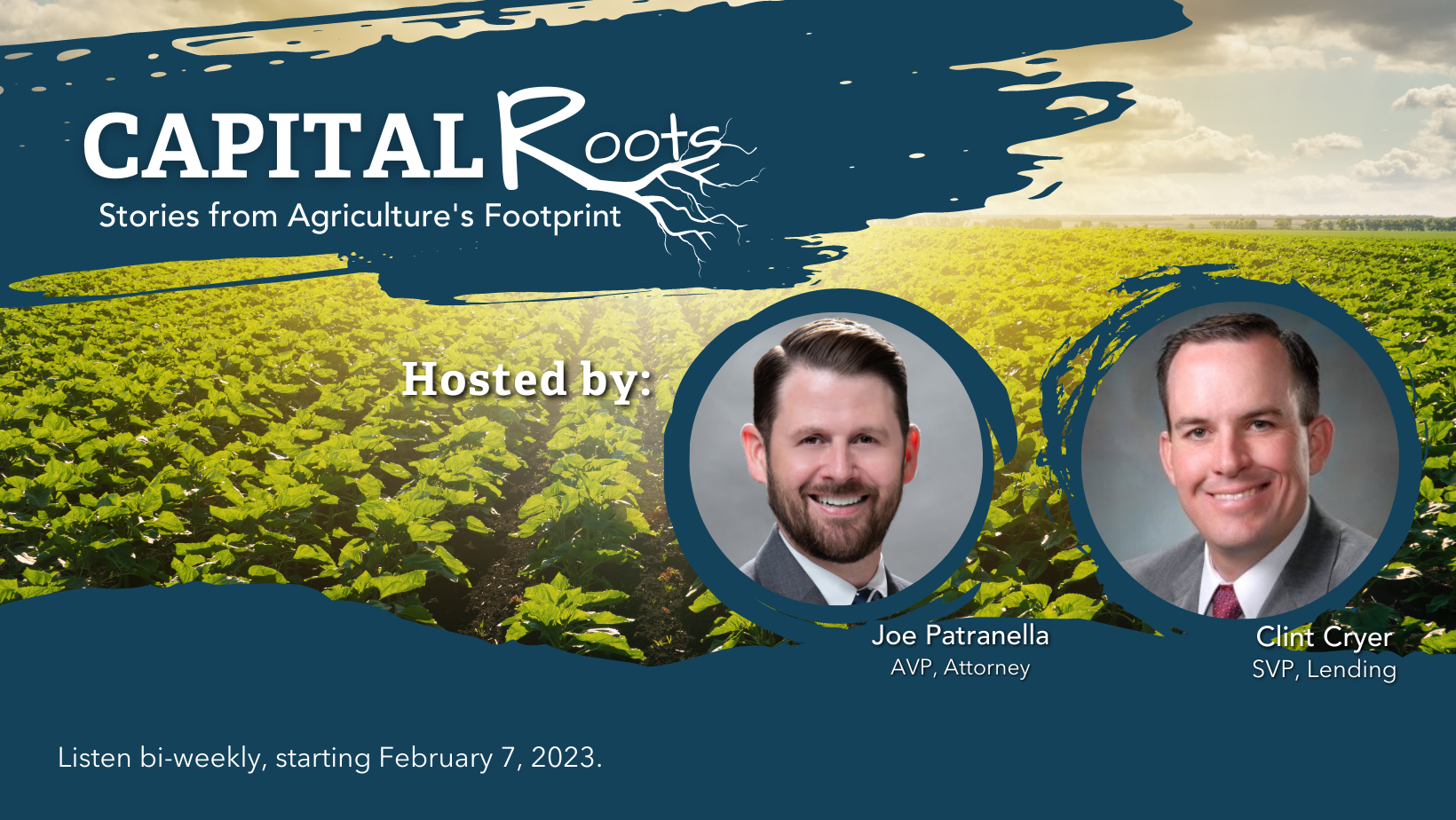 Aligning with its mission to sustain agriculture and rural communities, Capital Farm Credit recently launched a podcast, now available on most streaming services.
Capital Roots, a podcast featuring agriculture production, sustainability, and lifestyle, was established to share unique stories from Texas agriculture and how the ag industry impacts peoples' lives every day. Hosts Clint Cryer and Joe Patranella visit with members and affiliates throughout the agriculture industry to shed light on the people that sustain not only Texas, but the world.
"We wanted to bring our audience the faces behind the ag industry, as well as prominent organizations that play a huge role in sustaining the industry that brings us food, fuel and fiber," says Heather Bush, senior vice president of marketing and communications for Capital Farm Credit. "We hope to bring insight and entertainment to listeners through diverse stories from people across Texas who work to make agriculture production and education possible."
Start listening to current episodes of Capital Roots at Capital Roots: Stories from Agriculture's Footprint | RSS.com.