News
Thorne named Capital Farm Credit Market President of the Plains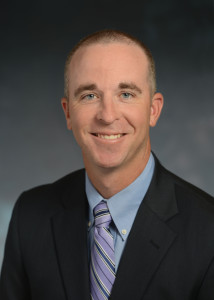 Travis Thorne was recently named Capital Farm Credit's Market President of the Association's Plains Region.
His new role at Capital Farm Credit will encompass the direction of the retail lending teams throughout Association territory in the Texas plains.
"Travis exemplifies Capital Farm Credit's core values of commitment, trust, value and family," said Phil Peabody, chief lending officer for Capital Farm Credit. "We believe he can build upon the strong legacy that was created before him, as he truly understands our mission to provide financing and related services that enrich stockholder success in agriculture and rural America."
"I'm extremely excited and honored to be named market president of the Plains Region," said Thorne. "This is an amazing opportunity. My goal is to carry forward the foundation and legacy established by great leaders before me who worked diligently to make Capital Farm Credit a strong, dependable, and premier Farm Credit Association."
Prior to his promotion, Thorne served as the regional vice president of sales for the Association's Red River sub-market, which included Capital Farm Credit offices in Bowie, Childress, Matador, Vernon, and Wichita Falls.
Thorne is a graduate of Texas Tech University and possesses a strong, diverse lending background. He maintains memberships in numerous agricultural organizations and remains involved within the Jack County community.