News
Capital Farm Credit surpasses $10 billion milestone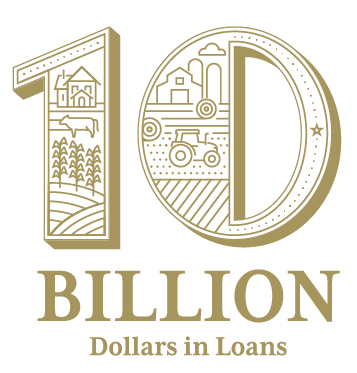 Capital Farm Credit recently announced its achievement in exceeding $10 billion in net loan volume. This historic milestone continues to be a testament of the Association's mission to provide reliable credit and financial services to agriculture and rural communities across Texas.
"Reaching $10 billion in loan volume is a direct result of our outstanding team members who demonstrate Capital Farm Credit's core values of family, trust, value and commitment," said Jeff Norte, Capital Farm Credit chief executive office. "While it takes all of these values to achieve success, it's our team's commitment to serve our customers that truly enables us to reach this significant milestone."
With 68 offices across Texas, Capital Farm Credit supports more than 22,000 farmers, ranchers, agricultural producers and rural homebuyers.
"The financial success of Capital Farm Credit is also our members' financial success," said Sally Lawson, Capital Farm Credit chief financial officer. "In keeping our vision to be the partner of choice for rural lending, we return our earnings to our members through our patronage program. It is a privilege to be part of this Association as it reaches this great achievement."
"Our story has been the same for more than 100 years," added Norte. "At Capital Farm Credit, together we're better. We really believe that. This isn't only recognition for our team. It is an appreciation for our customers, the trust they have put in us and the future of agriculture."