News
Capital Farm Credit opens new Victoria location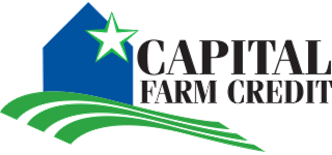 Capital Farm Credit recently announced the opening of its newest credit office location in Victoria, Texas.
Led by relationship manager, Thomas Kyle, the new office location will continue the Capital Farm Credit mission to provide reliable credit and financial services to agriculture and rural communities.
"At Capital Farm Credit, we take pride in providing superior lending services for agriculture and rural lending," said Kyle. "In addition, we value the importance of supporting local youth and agricultural organizations. Capital Farm Credit is excited to be in the center of these crossroads."
"The Victoria credit office will benefit our strong membership in Victoria and surrounding counties," said Clyde Mordica, Capital Farm Credit regional vice president of sales. "This office location allows us to better support our members and the community with exceptional service to achieve success in rural homeownership and agriculture."
Capital Farm Credit's Victoria Office will hold its grand opening and ribbon cutting, Thursday, November 18, 2021 from 4:00 to 6:00 p.m. at its new location at 1501 E. Mockingbird, Suite 100A in Victoria, Texas.