News
Open Season | Hunting for the Right Property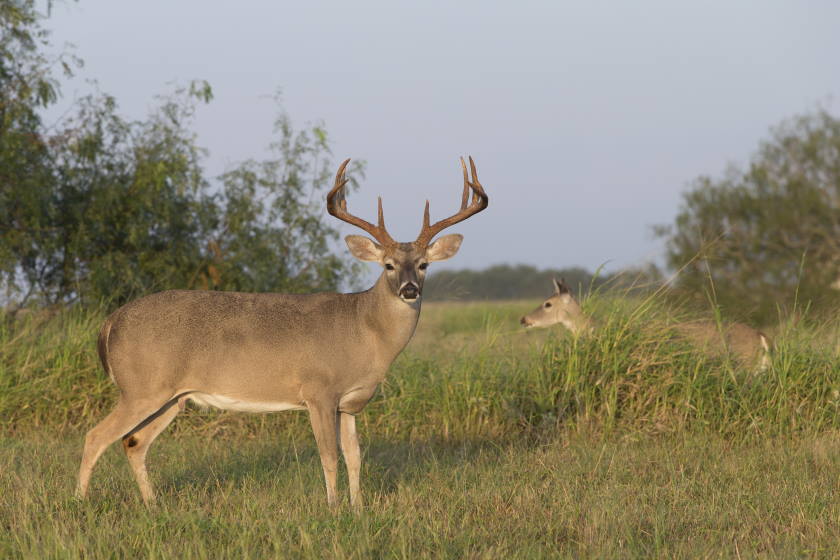 #teamCFC understands the planning process and the vision for purchasing recreational property. It's a reality that can actually be easier to achieve than that trophy whitetail you've had your eye on since last year.
Location, Location, Location
Scouting for the perfect location is ideal. The more land area covered the more options available to you for wildlife. Outside factors such as nearest city location and travel costs can additionally impact the decision of your dream hunting property.
"As the old adage says, 'location, location, location,'" says Wade Abadie, Capital Farm Credit relationship manager. "The first thing a prospective buyer should decide is what general area they wish to buy hunting property. Texas is a huge state with a large variety of wildlife habitats, so it's important for folks to decide where they want to buy based on their desired game species."
Capital Farm Credit's experienced lenders are here to provide you the guidance to not only determine your best financing option, but also ensure you're confident in your land purchase. There are many tools at hand to aid in property logistics for the optimal hunting environment.
"To take this one step further, getting a high-quality aerial photo of a specific property is absolutely priceless," says Abadie. "Not only is this important to see exactly how a property lays out but it also allows a prospective buyer to see the surrounding area and how that might affect the overall quality of hunting on that specific property."
"If you buy a piece of property that has great deer habitat, but it's completely surrounded by open farm ground, you might not actually have any deer, or perhaps just a small resident population."


Your trusted advisor
Many traditional banks do not finance recreational property. Don't discredit involving a lender like Capital Farm Credit early in the process.
"Capital Farm Credit understands how to properly evaluate hunting property for several reasons," says Abadie. "We have a long history of financing rural property, and consequently have a large database of customers and landowners, who are truly a wealth of information for us."
Capital Farm Credit can craft the framework for your loan by asking questions, identifying the budget and providing solutions. We're available to connect you with real estate agents as well as title companies, both integral parts of a successful and enjoyable experience.
"Before I came to Capital," says Abadie, "I was a licensed real estate agent and exclusively sold farm & ranch property with a focus on hunting land. I also have worked in and around the Texas hunting industry, so I bring a unique perspective to the lending side, which I feel is beneficial to our borrowers."
Capital Farm Credit is your partner every step of the way and offers valuable resources for customers.
"Between our network of contacts, expertise and the fact that we live and work right where you're wanting to find property, it's a win-win," affirms Abadie.
Additional ammo
As a cooperative, Capital Farm Credit is owned by the same rural property owners we serve. Unlike an investor-owned bank, our members have a vote and a voice in the business. When you borrow money from Capital Farm Credit, you join the cooperative that operates in our members' best interests.
We return a portion of our earnings to members through our cooperative returns program. This can result in significant reductions in borrowing costs. Our board of directors annually reviews the financial health of the cooperative and decides how profits are returned — whether as cash, or as allocated equities. Our cooperative structure has maintained its integrity for more than 100 years.
Agriculture and Land Loans Information