News
CFC holds ribbon cutting for new Brenham office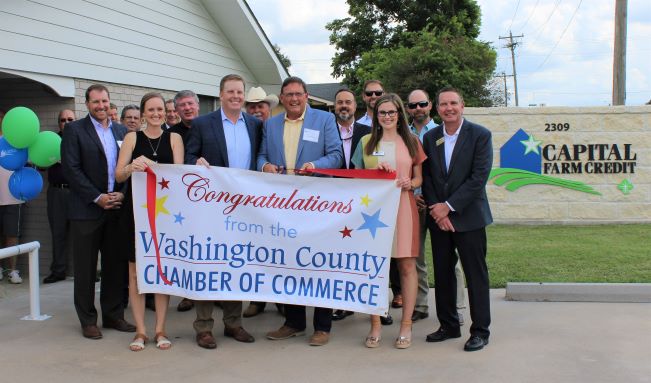 Capital Farm Credit celebrated the opening of its new Brenham location on July 21 with an open house and ribbon-cutting ceremony for members and businesses in the Washington County community.
Led by relationship manager, Kyler Crenshaw, and loan administrator, Loryn Meyer, the new Brenham credit office continues to build on Capital Farm Credit's mission to provide reliable credit and financial services to agriculture and rural communities.
"Capital Farm Credit is thrilled to expand our presence in Brenham," said Crenshaw. "We are a family of lenders and I can't imagine a better place to enable our members to achieve success in agriculture."
"Strengthening our presence in Washington County has been a long-term goal of the Association," said Jeff Norte, Capital Farm Credit chief executive officer. "Our vision is to be the lending partner of choice through our outstanding people, performance and member value. We have great faith that Kyler and his team will represent us well in the community and deliver exceptional customer service."
The event included special guest and Capital Farm Credit spokesperson, Bob Phillips of Texas Country Reporter.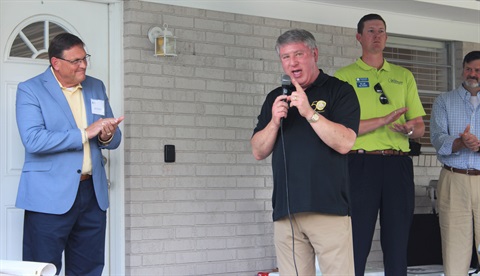 "Texas Country Reporter and Capital Farm Credit have been partners for almost 20 years," said Phillips. "Our partnership has been an easy one because of all the things we have in common, a mutual love and respect for the everyday men and women who make Texas such a great place being at the top of that list."
"I'm proud to be associated with an organization like Capital Farm Credit," he added.
The Capital Farm Credit Brenham credit office is located on 2309 South Day Street in Brenham, Texas.