News
Capital Farm Credit establishes inaugural Advisory Council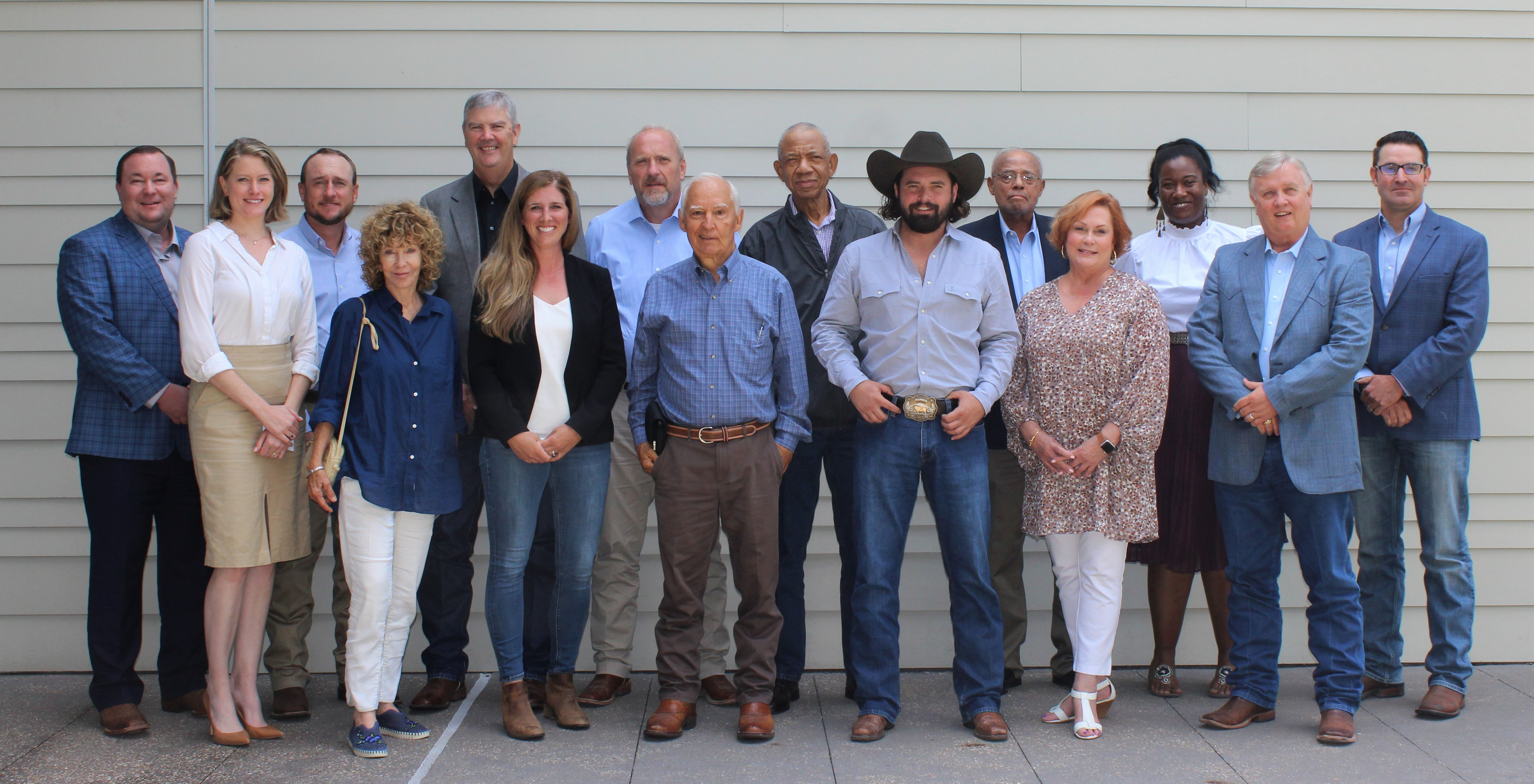 Pictured L-R: (Top Row) Josh McDonald, Ryan Harper, Dr. Joe Outlaw, Jon Engelbrecht, Dr. Alfred Parks, Ernie Collins, Kimberly Ratcliff, and Dr. Billy Zanolini. (Bottom Row) Dr. Erin Kiella, Deitra Robertson, Dru Stevens, Dr. Danny Klinefelter, Josh Eilers, Cathy Cole, and Stan Bevers.
Together, we're better.
To better serve agriculture and rural Texas, Capital Farm Credit recently announced the establishment of its first advisory council. The Capital Farm Credit Advisory Council was created to aid and advise the Association's Board of Directors and management team with valuable insight surrounding Capital Farm Credit services, resources, communication and community outreach.
The council includes a diverse group of 16 community and industry leaders from across Association territory. Each of their unique perspectives and contributions can be utilized towards future Association initiatives to ensure diverse agricultural interests in Texas are supported, that communication regarding various agriculture concerns are recognized, and that the vital role agriculture plays in the economy is maintained.
This additional line of communication provides Capital Farm Credit with further knowledge to serve the full breadth of agriculture and the people that call rural America home.
Capital Farm Credit is privileged and inspired to collaborate alongside these individuals to better serve agriculture and rural Texas.
Council members include:
Stan Bevers
Cathy Cole
Ernie Collins
Josh Eilers
Jon Engelbrecht
Ryan Harper
Dr. Erin Kiella
Dr. Danny Klinefelter
Josh McDonald
Dr. Joe Outlaw
Dr. Alfred Parks
Jason Poole
Kimberly Ratcliff
Deitra Robertson
Dru Stevens
Dr. Billy Zanolini