News
Capital Farm Credit gives more than $121K to Texas students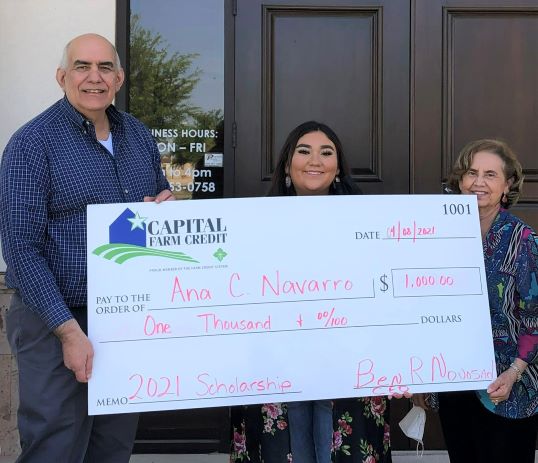 Capital Farm Credit completed its annual scholarship tradition by presenting 134 scholarships to Texas students.
Students pursuing higher education are given the opportunity to achieve a spot in the CFC youth scholarship program. Capital Farm Credit has given more than $121,000 to graduating high school seniors from the Association's credit offices, including additional scholarships granted through college and university programs.
"Every year, Capital Farm Credit is privileged to recognize future leaders in agriculture," said Jeff Norte, chief executive officer. "The qualities and career goals these young people possess is truly incredible, and I'm always impressed by their accomplishments and goals."
"Our mission to support agriculture and rural communities is enhanced when we invest in these students," added Norte. "Well done to all our 2021 scholarship recipients."

Since its centennial year in 2016, Capital Farm Credit has given more than $600,000 in youth scholarships to students across Texas.