News
Blazing Trails | The Next Generation of Ag Mechanics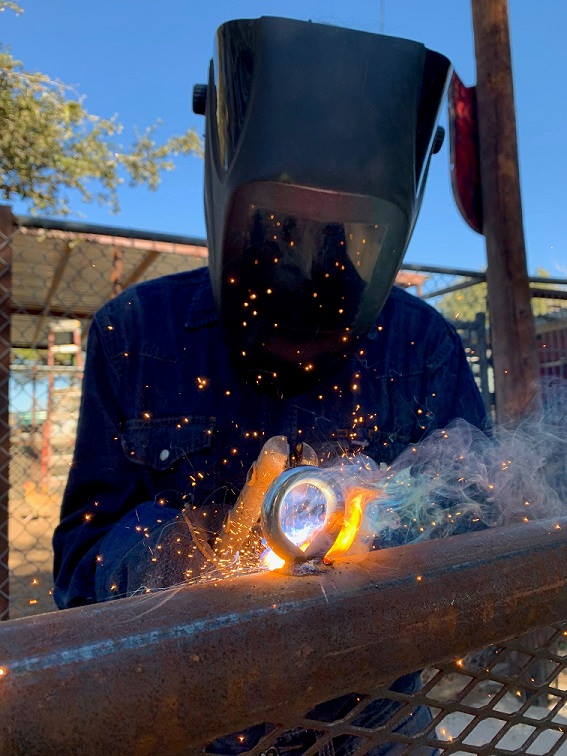 La Parita 4-H's ag mechanics team is ready to ignite flames.
Capital Farm Credit takes every opportunity to recognize the importance of agriculture. National Ag Day was established in 1973 to increase public awareness of agriculture's vital role in society. At CFC, we support and encourage agricultural programs and organizations and highlight fields in agriculture.
New horizons in Ag Mechanics are enhancing both farming technology and efficiency. From agriculture equipment dealerships to crafted steel barns, dairies and structures, agricultural mechanics continues to evolve at a rapid pace. Seventh graders from La Parita 4-H, one of CFC's 2020 outreach grant recipients, are refining their skills in both machinery and welding to shape the ag industry of tomorrow.
"Ag Mechanics is important to agriculture because it teaches youth how to fix and build things for the future," said Montana Aguilar, La Parita 4-H ag mechanics team member. "I have learned so much from my ag mechanics experiences, and I think learning how to build and fix equipment is very important to the ongoing operations of farmers and ranchers."
Montana, and her teammates Colton Parrish and Joshua Dickey, recently won first place in their division at the Atascosa County Livestock Show.
"Colton, Josh, and I decided to build a deer skinning rack," said Montana. "Last year we made a picnic table and we wanted to take on something a little more challenging. We planned and drew out the rough measurements and layout that we wanted and got to work. It took us a little over a month to finish, but it was well worth it."
Capital Farm Credit supports the next generation of agriculture youth. We devote resources to assist various programs that aid in youth career building and development. We are honored to help young people reach their goals.
"My favorite thing about working with a team is that you get to learn how to communicate with others. One thing that I have learned through 4-H is that you can get the job done much faster as a team while getting support and tips from your teammates. Having a team has helped me to become a better welder and I can't wait to do it again next year!"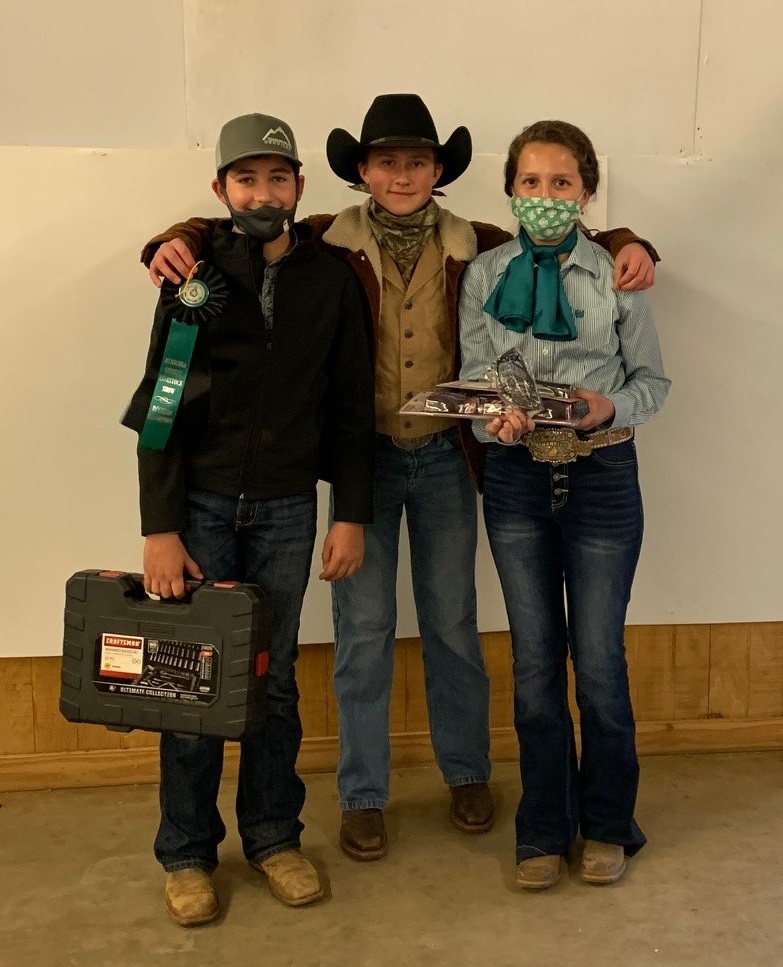 Pictured L-R: Joshua Dickey, Colton Parrish, and Montana Aguilar.