News
Capital Farm Credit to open office in Brenham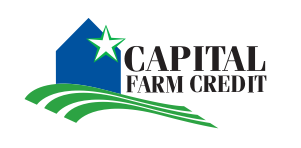 Capital Farm Credit is proud to announce plans to open a new Brenham location during the first quarter of 2021. The new location will allow the Association to better serve its growing cooperative membership base in Washington County.

Led by Brenham native Kyler Crenshaw, the new branch location will further strengthen Capital Farm Credit's mission of providing reliable credit and financial services to agriculture and rural communities.

"At Capital Farm Credit, we take great pride in providing superior, relational lending experiences to go along with unmatched support of local youth and agricultural organizations," said Crenshaw. "Capital Farm Credit is thrilled to become a bigger part of the Brenham community."

"The new Brenham branch will be a great complement to our strong customer base in Bellville," said Tim Knesek, Capital Farm Credit Market President. "With strong growth in the Brenham market, this new office will combine with our Bellville branch to serve Washington County and surrounding areas with two convenient locations."

The Brenham branch office is set to open later in the first quarter of 2021, located at 2309 South Day Street in Brenham, Texas.