News
Renaissance Ranchman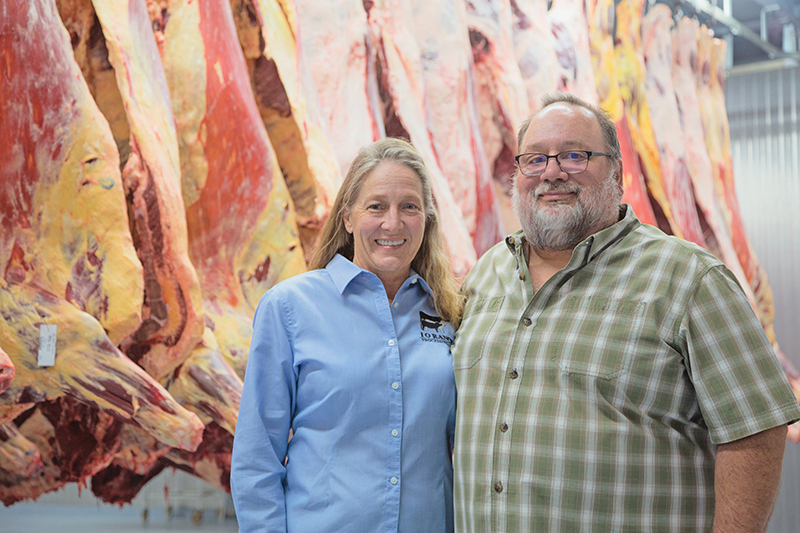 Have you ever known a renaissance man? Someone with several talents and areas of expertise? If not, meet Jeff Ruyle.
Ruyle is one of those people who can succeed in nearly any situation. And when he recognizes a new opportunity, he pivots. Changing careers is no big deal.
Ruyle's latest venture has filled a big need in Central Texas, and business is thriving. In February 2020, he opened I O Ranch Processing, LLC, in Evant, Texas.
However, his path to meat processing plant ownership took a few twists and turns.
The call of the ranch
"In my 20s I was a blacksmith. I had a metal shop in Austin," says Ruyle. "That eventually morphed into a construction business. I built multimillion-dollar homes around Austin for 20 years."
But the call of the ranch was strong for Ruyle. His family owned property near Evant, 63 miles west of Waco. And he had a passion for raising animals.
"After building houses for several years, I started farming on the weekends," says Ruyle. "I told my wife the extra money could help pay for our kids' college."
And then the economy took a turn in 2008.
"Housing was down, and we didn't have many housing starts on the books," says Ruyle. "I told my partner I was going to take the next year and go farm full time. I never went back to homebuilding."
An accidental discovery
Now heading into his third career — this time as a rancher — Ruyle kept trying to find his way.
"I ran stocker steers at first," says Ruyle. "I also baled hay for a while."
And then he discovered a new opportunity.
"I got interested in running sheep to control weeds," says Ruyle. "I settled on Dorper lambs. They were bred for arid conditions and heat. The drought of 2011 proved their durability."
After butchering a few, he found the meat to be pretty good too — good enough to sell.
"My intention was to sell meat online," says Ruyle. "I wanted to be the Omaha Steaks of grass-fed lamb.
"I had some luck with online sales, but face-to-face sales were better for me. People needed to taste the lamb. And once they did, they were hooked."
He found his niche in farmers markets and restaurant sales.
"The farm-to-table trend has been big," he says. So big that after a few years he needed more help with meat processing.
A new adventure to process
With demand for lambs increasing, Ruyle wasn't looking for another career. But it became difficult trucking lambs to the processor, two hours away.
"There weren't any plants in my area," says Ruyle. "So, Lori [his wife] and I decided to build Central Texas' first new custom processing plant in 40 years!"
I O Ranch Processing opened in February 2020. The company is a USDA-inspected meat processor catering to producers and direct marketers specializing in cattle, sheep, goats and hogs.
With the 2020 pandemic, demand grew quickly. Many large meat processors were coping with disruptions due to COVID-19. And the small processors in the area were booked.
"When we opened, we expected to typically schedule a few weeks out," says Ruyle. "But our phone rang off the wall. By the end of July, we were booked through 2020. And by mid-August, we were booked through 2021."
A constant source of capital
Throughout all the changes in his life, there has been one constant.
"I've been working with Capital Farm Credit since the beginning," says Ruyle. "I bought my first ranch equipment with their help. They've helped me with operating loans, land purchases and more equipment over the years. They have always been good folks to work with.
"And I love getting that patronage check. You forget about it, and then it shows up. It's a great perk."
What's next for Ruyle?
"I'm in a good place. I'm raising animals, ranching, and I've put together a great team," he says. "I'm right where I always wanted to be."