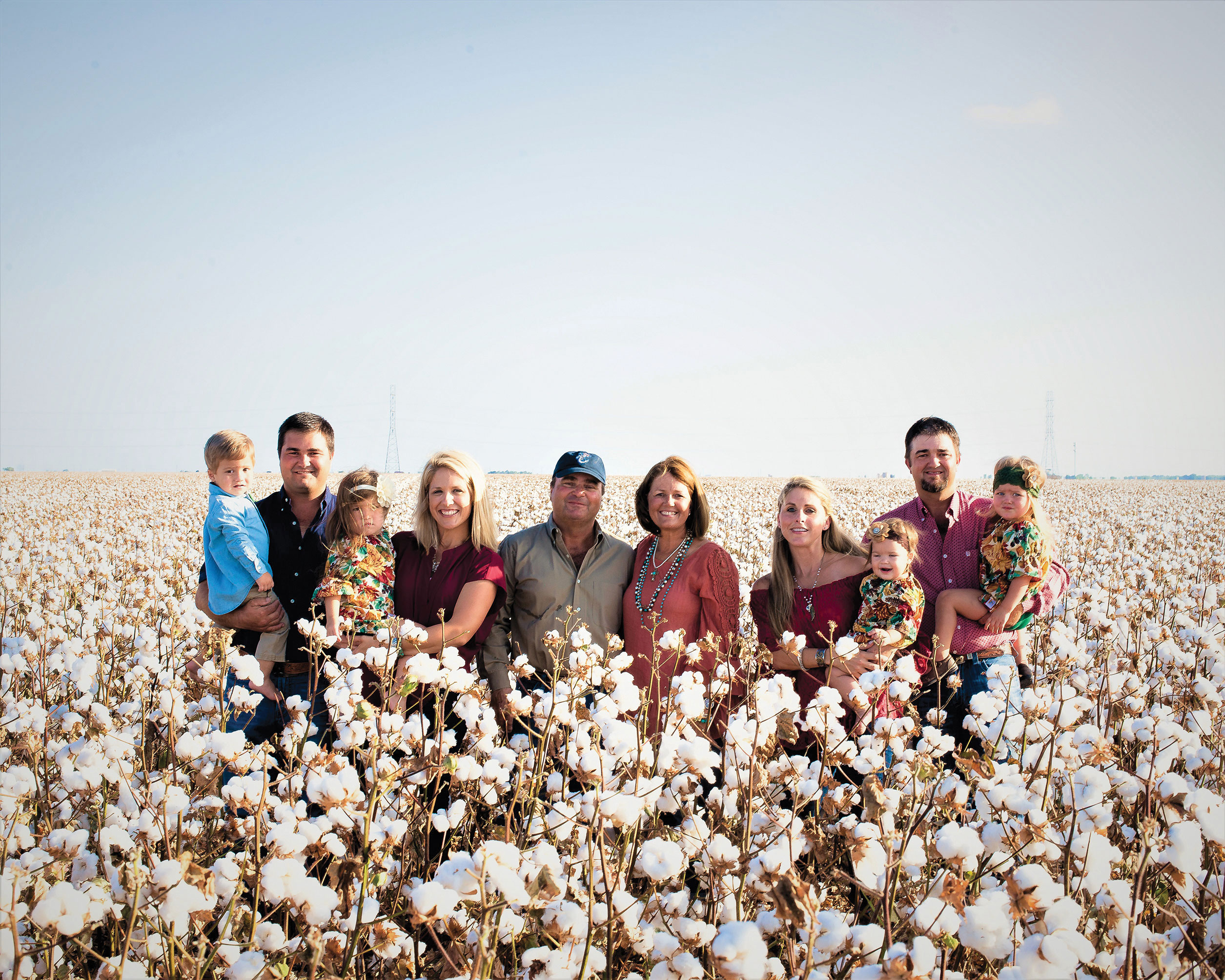 Corn Maze and Fall Festival Draw 25,000 Visitors to Robstown Farm
How do you attract thousands of visitors to your farm in the fall? Build a corn maze, add a pumpkin patch and a nice offering of other farm activities and games, and use social media to draw families in for a rockin' good time.
That's what the Klepac family of Rockin' K Farms of Robstown, Texas, did.
"We started out with just the corn maze in 2014, doing our own marketing through Facebook, Instagram and Twitter, and had 10,000 visitors that year," says longtime Capital Farm Credit customer Traci Klepac. "Over the years we added the fall festival with more attractions, and our visitors have increased to 25,000 a season."
Publications and news channels have shared the farm's story, and visitors also spread the word. In 2018, the Klepac family sought the help of a marketing firm, Audience Media Group.
Planning the Maze
It all starts with planting the corn in mid-July on 6 acres. The Klepacs — including Traci's husband, Jeff, and their sons Wade and Brandon — plant a drought-resistant variety that has more foliage than most. This creates a dense screen so that people on the 5-foot-wide paths can't see through to another path. The corn is planted in north-south and east-west perpendicular rows.
Traci and her daughters-in-law, Rachelle and Kourtni, who help manage the business, choose a design and work with The Maize Company, which maps out the design in grid format. When the corn is about 8 to 12 inches tall, they spray-paint the design in the field. The Klepacs then go in and cut out the paths, which they maintain throughout the festival season. By the time the maze is open for visitors, the corn can be 10 to 14 feet tall.
Fun-Filled and Educational Activities
Besides the family, it takes a team of 45 employees to work the maze and festival, which this year will be open on weekends from Sept. 28 through Nov. 3. In addition to the maze, visitors enjoy up to 30 activities such as a pumpkin patch, pumpkin bowling, farm animals, Giddy-up bouncers, a cow train, dummy steer roping and more. The Kountry Kitchen, Sweet Bin, Texas Treats and Kounty Road Scoops offer good food.
"I wanted others to enjoy the farm as we do," says Traci. "I also wanted something to leave my grandkids . . . for them to carry on the knowledge of agriculture."
The Klepacs host school field trips during the week, giving 15-30 minute lessons on agriculture, while showing the children their corn, cotton and grain crops. Informational posters are spread throughout the farm illustrating how certain crops are produced and listing their uses. Rockin' K Farms also has goats and chickens for the students to see.
"We try to encourage agriculture as much as we can, because so many children don't know where food comes from," says Traci. "Even kids in our rural communities don't know — they may see fields as they are driving by, but don't actually get close to see the plants at different stages of growth or see the harvesting process."
One weekend, Rockin' K Farms features a "Touch the Tractor" event that is sponsored by local tractor dealerships. This event offers a show and tell experience for visitors.
A Good Lender Helps
Traci is quick to point out that the farm has been working with Capital Farm Credit for 14 years. The rural lending co-op has financed land, equipment and operations for the Klepacs over the years.
"It's absolutely a good relationship," says Traci, referring to the co-op. "It is such a great fit, and they really know farmers and agriculture. We couldn't ask for a better lender."
For more information, visit www.rockinkmaze.com. Twitter: @rockinkcornmaze | Facebook: @RockinKMaze