News
Checklist for Buying Land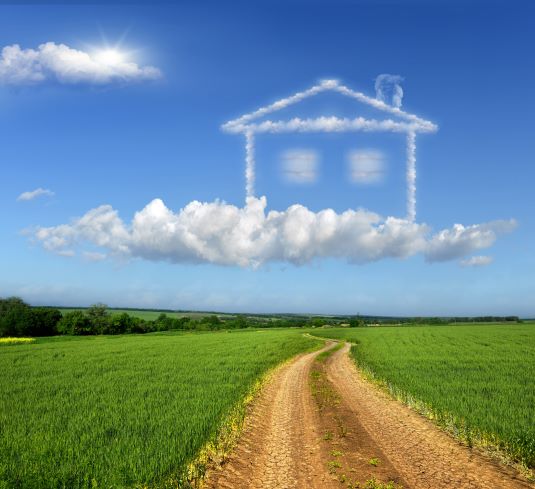 Buying land is a dream come true for many. The key to making your dream reality through smart property purchase decisions is to be prepared, educated and surround yourself with the right experts.
What are you looking for?
Identify the intended use for your property. Will it just be a weekend getaway? Do you want to hunt and/or fish on it? Will it be your primary residence?
"Once you have identified intended use, then prioritize the attributes needed for that purpose," says Laura Martinez, senior relationship manager for Capital Farm Credit. For example, you might say, "I want to build a home and keep my horses behind the house." For this purpose, you'll want to find a place with good dirt, open pasture and limited rocks. Fencing and cross fencing become a plus, with a pond or barn being real perks.
With these items in mind you can then find a knowledgeable Realtor and build a budget.
Do your homework
Once you know the type of property you are looking for, remember a listing price is not necessarily reflective of market prices, but simply what an owner is asking for their property.
Find a Realtor experienced in land transactions. Martinez says, "An accreditation by the Realtors Land Institute (among other organizations) is a good indication."
They can assist you in gathering comparable sales before making an offer and even review the local multiple listing service if you haven't decided on a piece of property quite yet.
Set a realistic budget
As mentioned previously it is important to be sure of what you are looking for in terms of improvements and infrastructure. Do you want land with fencing and cross fencing, as well as a finished horse barn or home or barndominium, or even a pond?
If your desired improvements do not exist on a desired property, be sure to get estimates from local contractors (which your Realtor can help you with) and come up with an overall investment cost. In addition to the initial investment cost, plan on ongoing maintenance costs like fencing, ponds and equipment repairs. "Be prepared for cash needs for the duration of ownership," says Martinez.
Use local experts
Capital Farm Credit, like local real estate agents specializing in land, understands the ins and outs of property in your area. With 67 offices serving 192 counties in Texas, there's always a Capital Farm Credit office in your backyard.
Don't discredit involving a lender like Capital Farm Credit early in your property purchase process. "We can often help craft the framework for their search by asking these questions, identifying the budget, and providing solutions for needed improvements that may not be present yet," says Martinez. "We can also connect you with local realtors as well as title companies, both integral parts of a successful, and enjoyable, experience."
Capital Farm Credit specializes in rural lending and knows how to structure loan programs specifically for land purchases, land improvements and even equipment. "Many of our loan officers grew up in the areas they work in, or have lived there for years," says Martinez. "That level of local knowledge can prove invaluable. We provide value far past competitive interest rates."