News
CFC Response to Coronavirus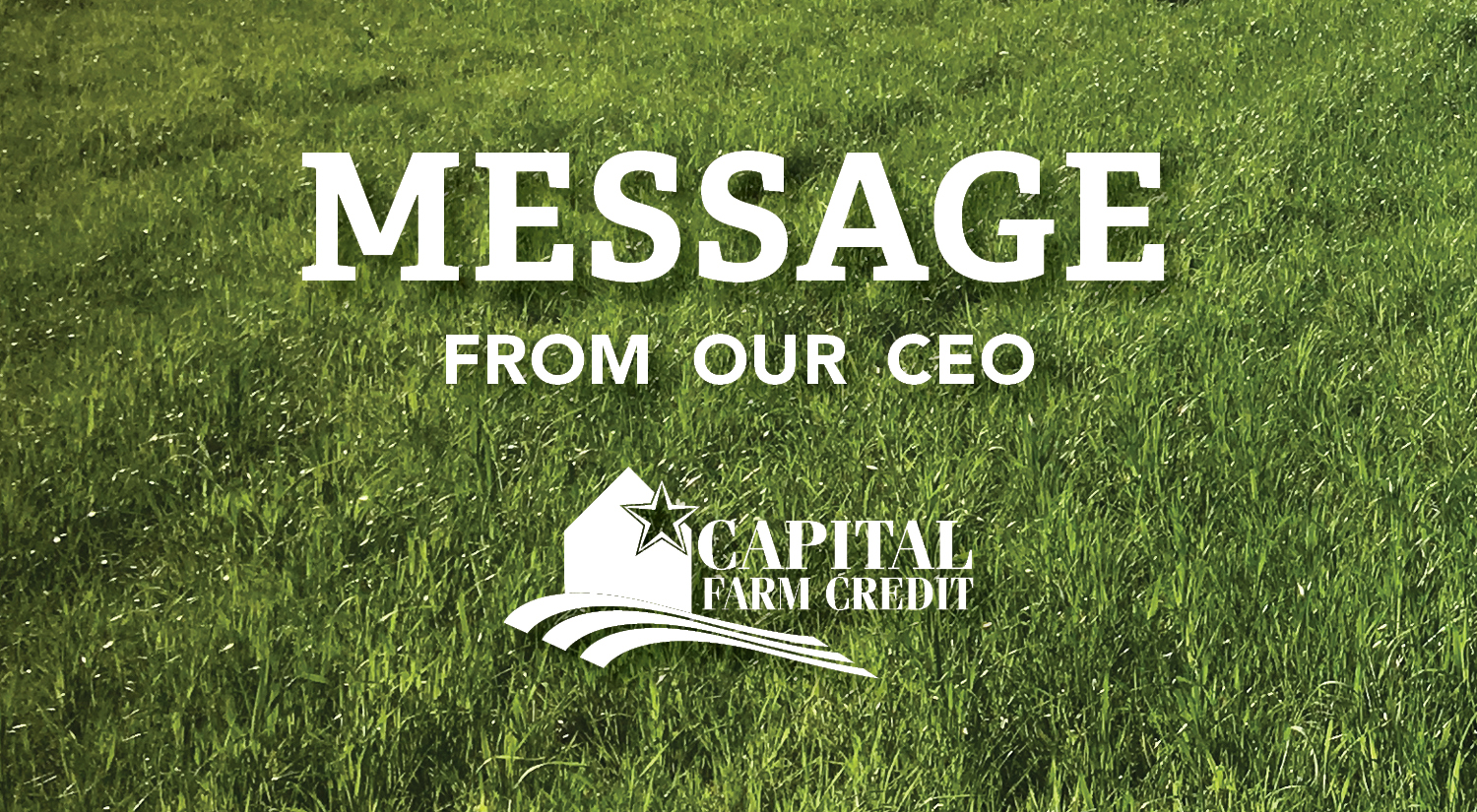 Members and Friends of Capital Farm Credit,
In response to COVID-19 (coronavirus), I wanted to update you as to what Capital Farm Credit is doing to ensure we keep you safe while also fulfilling our commitment to provide reliable and consistent credit and financial services for agriculture and rural communities.
We have a detailed Business Continuity Plan that allows us to continue operation during uncommon circumstances such as this.
Effective March 19, we are temporarily closing public access and walk-in traffic to all CFC branch locations across Texas. While we will limit access, our branch personnel will continue to support your needs by appointment and by adhering to CDC guidelines on social distancing. If you have urgent business, please contact your local branch directly by phone or email, or call toll free at 877.944.5500 and we'll connect you.
We have Ag Banking Online (ABOL) available to allow you to access your accounts online without having to visit an office. We encourage you to use this valuable tool. Please visit our website or call 877.944.5500 for more information.
In this fast-changing situation, we continue to monitor the CDC's recommendations and consult with the appropriate professionals to ensure the health and safety of all of us - our customers, coworkers and members of the local communities. You can find the latest information on coronavirus by visiting the CDC's website.
We will continue to operate and look forward to serving you with the same high standards you expect from Capital Farm Credit.
Thank you for the opportunity to serve you. Together we're better.

Ben R. Novosad
President and Chief Executive Officer