News
Capital Farm Credit awards more than $20K in community outreach grants to Texas 4-H and FFA programs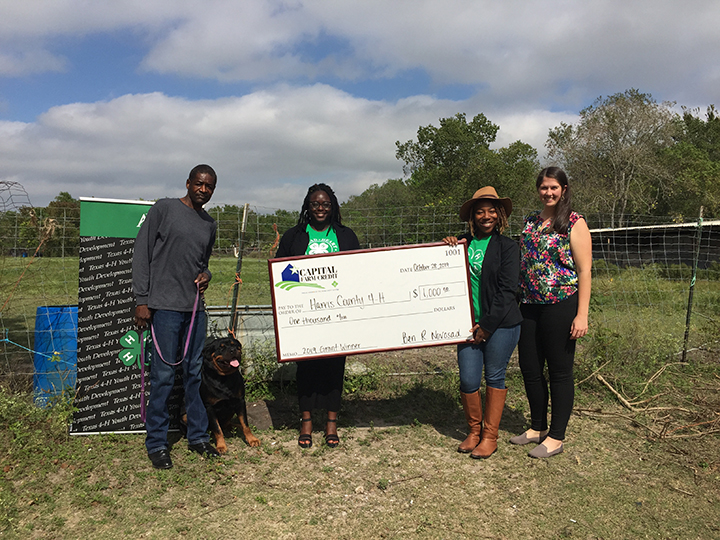 As part of a continuing statewide effort to strengthen rural communities across the state, Capital Farm Credit granted funding for community outreach projects to Texas 4-H and FFA programs.
A total of $20,000 was awarded by the Association to 23 different community outreach projects. Each 4-H club or FFA chapter created a unique project that visibly improves their community:
Bay City FFA
Centerville 4-H
Channing 4-H
Clifton 4-H
Dallam/Hartley Counties 4-H
Discover 4-H
Doak Springs 4-H
Harris County 4-H
Howard County 4-H
Infinity 4-H
James Madison FFA
Karnes County 4-H
Leon County 4-H Council
Lone Wolf 4-H
Mansfield FFA
Medina Valley FFA
Menard Junior Master Gardeners
New Boston FFA
Newton FFA
Paradise FFA
Porter FFA
Rice FFA
Stampede Creek 4-H
"At Capital Farm Credit, we believe in empowering young people to create positive change," said Ben R. Novosad, chief executive officer, Capital Farm Credit. "We encourage and support 4-H and FFA chapters across Texas, who strive to better serve their local communities."
"It is an honor to help make these projects possible," he added.