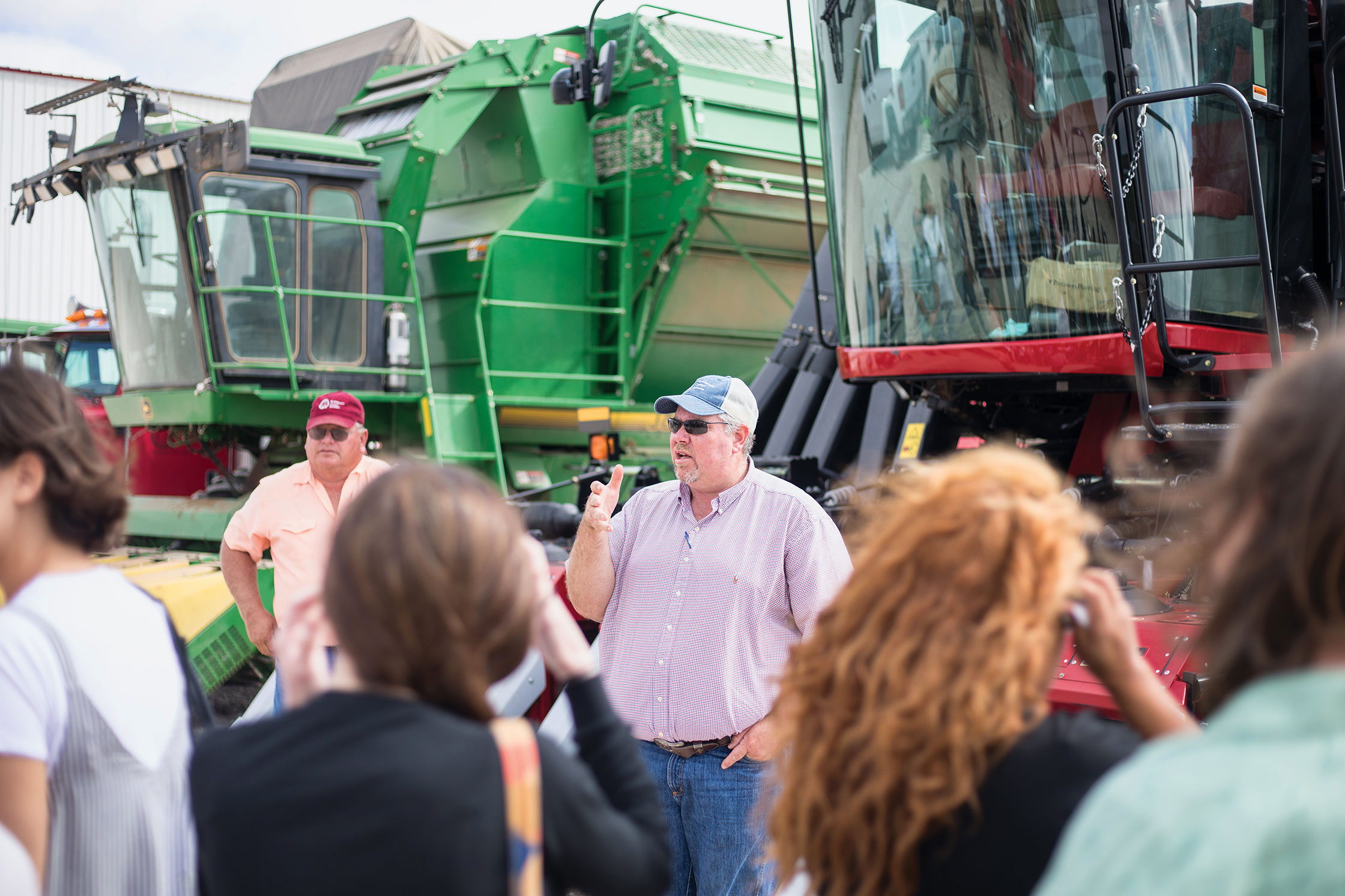 West Texas cotton farmers prove their cotton is earth-friendly.
As a Texas cotton farmer, Todd Straley wants consumers and retail clothing makers to know he grows his crops in a way that doesn't harm the earth.
"There's so much wrong information out there," says Straley, gin manager with Quarterway Cotton Growers, located west of Plainview, Texas. "We as farmers literally live in the fields where we produce cotton. So we're not going to hurt our kids or anyone else's."
BCI Tells Farmers' Story
To get their story out, Straley and 16 other farmers who own the gin — financed by Capital Farm Credit — looked beyond West Texas. They partnered with the Better Cotton Initiative (BCI), which stewards earth-friendly standards for cotton growing around the world. As BCI licensees, they document how they use low-impact pest control, water-conserving methods, crop rotation and no-till or minimum-till practices.
"Our connection with BCI adds value to our cotton and creates more markets for us," Straley says. "Within five years, 50 percent of our country's buying power will come from millennials and the generation after them. They're willing to pay a little more for a sustainably produced product."
Steven Ebeling, a Capital Farm Credit customer and Quarterway partner, compares the BCI license to having insurance.
"In today's age of social media, if something bad happens, 20 key strokes and the click of a mouse can be destructive," says the fifth-generation cotton farmer. "BCI's third-party accreditation is an incredible asset to have. It's as close to having true brand insurance as there can be."
Source Verification Adds Value
"As cotton producers in the U.S, we already have to meet certain specifications," he adds. "We have to do the right thing by law. But BCI can verify that cotton was sourced from a grower who's growing sustainably. That's real value in the market for us."
Last September, Straley, Ebeling and other farmers involved in Quarterway Cotton Growers partnered with BCI to host a field trip for name-brand representatives from around the world. The day-long tour of the gin and nearby cotton fields fostered personal relationships between producers and cotton end-users.
First Time on Cotton Farm
"Out of 50 reps, only two had been on a farm of any sort," Straley recalls. "Most of them had never been out of a major city. Before the field trip, they didn't understand what we do as farmers. Now they do."
Ebeling was impressed when Gary Patterson, Capital Farm Credit's relationship manager for the Plains region, joined the trip.
"It was humbling to know that my banker cared enough to show up," he says. "If I didn't have a banker like Gary standing behind me, I couldn't do what I do. Farming requires relationships like what I have with Capital Farm Credit and BCI. Without them, we'd be dead in the water."
– Sheryl Smith-Rodgers