News
New Crop Insurance Benefits for Veteran Farmers and Ranchers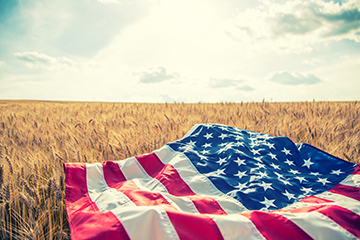 Agriculture is an inherently risky business, whether everyday business risks or the result of natural disaster.
Beginning farmers and ranchers are eligible for certain benefits through USDA Risk Management agency when working with Capital Farm Credit Agri-Insurance, designed to help them manage those risks as they start their operation.
USDA Risk Management Agency recently extends the same benefits to Veteran Farmers or Ranchers (VFR).
These benefits include:
Exemption from paying the administrative fee for catastrophic and additional coverage policies;
Additional 10 percentage points of premium subsidy for additional coverage policies that have premium subsidy;
Use of the production history of farming operations that you were previously involved in the decision making or physical activities; and
An increase in the substitute Yield Adjustment, which allows you to replace a low yield due to an insured cause of loss, from 60 to 80 percent of the applicable transitional yield.
Veterans must apply for VFR status on or before June 1, 2019, or the crop county acreage reporting date, whichever is later, and be determined eligible for VFR benefits to apply.
Contact your Capital Farm Credit Agri-Insurance agent today to learn more.