News
Join #teamCFC as a Summer 2019 Intern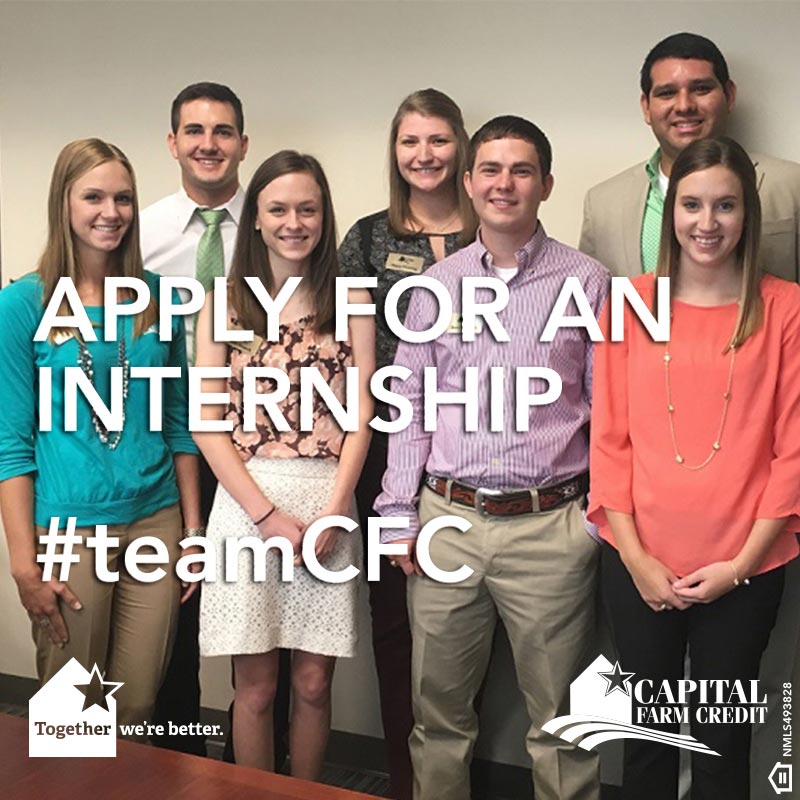 Capital Farm Credit has six internships available for Summer 2019.
The paid positions begin June 3 and conclude August 16.
Positions are open in our Katy office, Bellville office, Pampa office, Taylor office, San Antonio office and Bryan Loan Processing office.
Each credit office intern will participate in the daily operations of the office and obtain exposure and insight to the work of loan officers, analysts, appraisers and administrators. Corporate interns will gain an understanding of loan funding, loan pricing, asset and liability management, loan accounting, marketing and communications among other corporate practices.
Application deadline is February 1.