News
Capital Farm Credit gives $29,500 to Texas Farmers Markets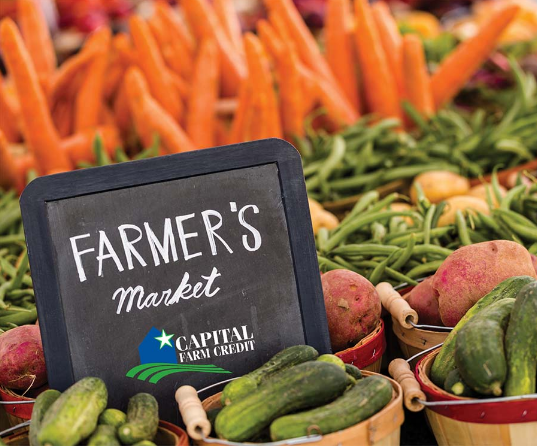 Capital Farm Credit awarded 27 grants in 2018 totaling $29,500 to Farmers Markets across the state.
"The Farm Credit System has served agriculture and rural communities for 100 years, and Capital Farm Credit is proud to be an important part of that rich history of supporting our farmers and ranchers," said Jay Stewart, chief lending officer for Capital Farm Credit. "As a borrower owned cooperative, our mission is to help rural areas grow and thrive by providing these farmers and ranchers with the capital they need to make their businesses successful."
"Many consumers today have little appreciation for the hard work it takes to put food on our tables," he added. "Local farmers markets provide an opportunity to connect and help tell that story. We established the farmers' market grant program to provide these local markets with additional resources they need to support local farmers."
2018 Grant Recipients are: