Ag Student of the Week Winners 2023-2024
H.M. King High School senior named South Texas Market's Ag Student of the Week - Week 2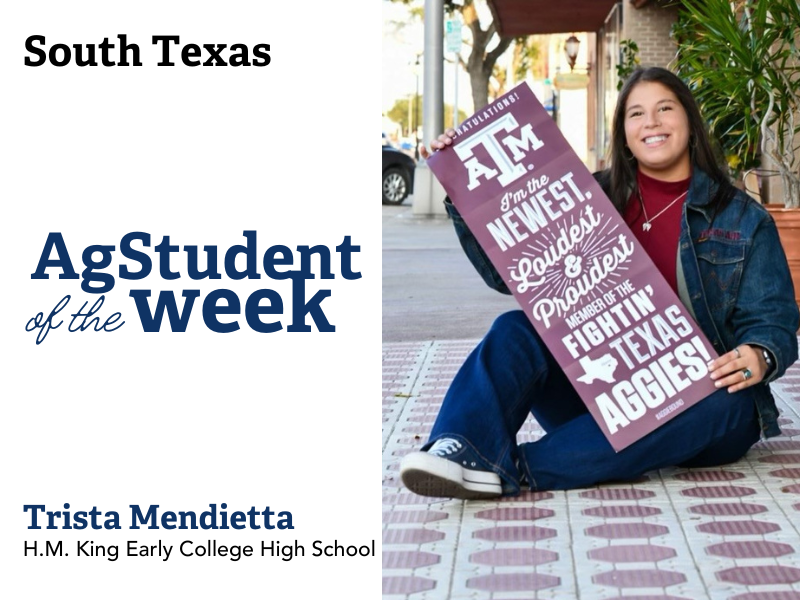 Current Ag Involvement: "My current ag involvement includes but is not limited to, being the president of Kingsville FFA, which has helped me be an advocate for agriculture in many ways. Being an advocate for agriculture has given me the opportunity to learn more and more about the future of agriculture and how I can make an impact in my community. I also have shown animals for as long as I can remember. Currently, I have one steer, two heifers, and one stock futurity colt."
College to Attend: Texas A&M University
Career Goals: My career goal is to get my bachelor's degree in animal science and then eventually apply to vet school and become a veterinarian. I am currently working towards my veterinary assistant certification.