Ag Student of the Week Winners 2023-2024
Florence High School senior named Austin Market's Ag Student of the Week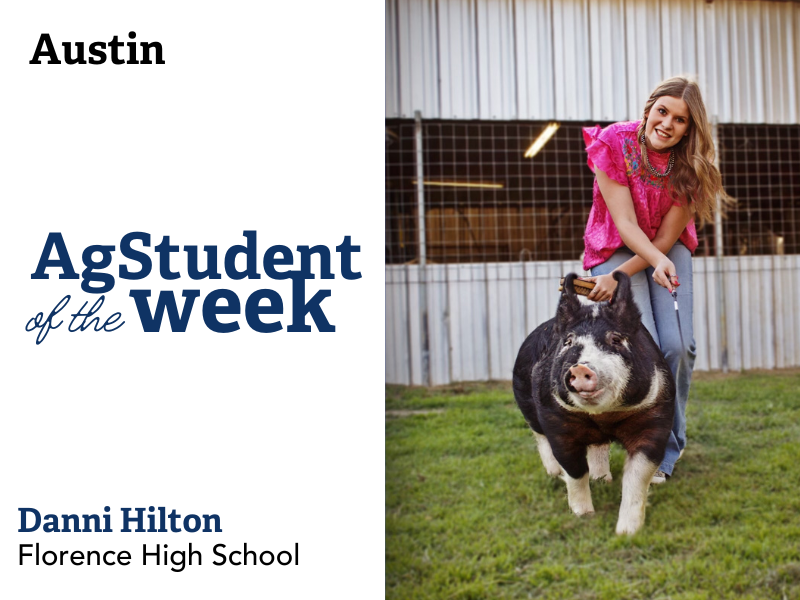 Current Ag Involvement:
"I have truly found my passion and home in the Livestock and Agricultural Industry. I currently serve as an Area 12 Vice President and as the Florence FFA President. I have actively competed on state and national level CDE teams as well as LDE teams. I am also a member of the Florence FFA State trap and sporting shooting team. I am involved in many programs within my agriculture courses at Florence High School. I have raised and exhibited three species of livestock including market lambs, goats and hogs for over 10 years. Being able to be a part of this organization is an unbelievable opportunity that I'm so blessed to be a part of. If it wasn't for the impact the agricultural industry and the FFA Organization had on me, I would not be the individual I am today."
College Attending
: Texas A&M University / Animal Science
Career Goal:
"My career goal is to obtain a master's degree in animal science at Texas A&M University. I then plan to pursue a career in the dairy industry, becoming an FDA Milk Quality Grader."