Ag Student of the Week Archive
Nazareth School senior named Plains Market's Ag Student of the Week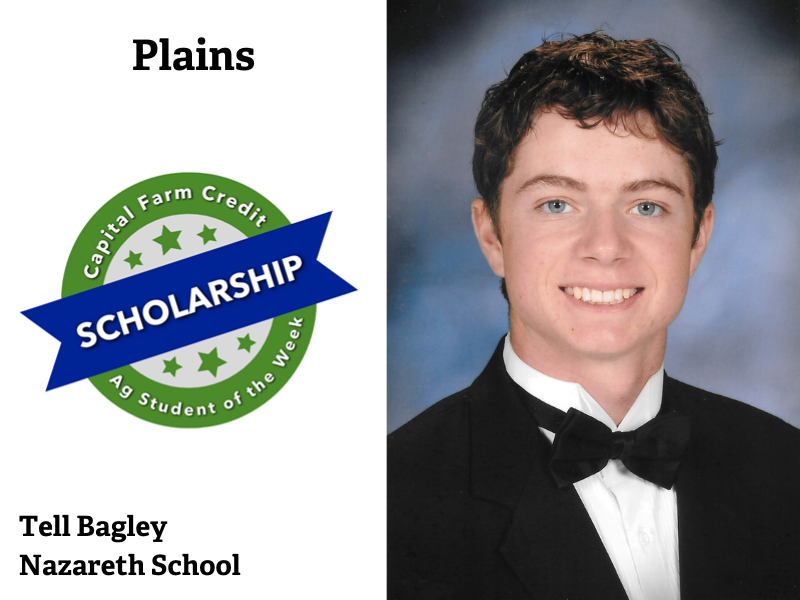 Tell Bagley's agricultural story began on horseback. He remembers begging his mother to let him sit in the saddle as a toddler, and the excitement he felt when she finally agreed.
"My mom picked me up and set me right on top of the horse," said Bagley. "I was as happy as can be, just sitting up there, and that spurred my passion for the industry."
He began showing horses through the Texas Quarter Horse Association and the American Quarter Horse Association at age six, and has gone on to qualify for the world championship competition. He also has held various executive leadership positions in both organizations, serving as a voice for over 17,000 members.
"I'm just really blessed to have these opportunities to lead others," said Bagley.
Bagley is also an active member of 4-H and FFA, where he competes in horse judging, public speaking, quiz, and educational presentation. Additionally, he participates in 4-H horse shows across the state of Texas, and has earned championship titles at both the district and state levels.
Outside of agriculture, Bagley is highly involved in extracurriculars through his high school. He is currently the captain for both the varsity football and baseball teams, and is serving as the vice president of his senior class. He competes in UIL academics, and has earned first-place titles in the science, ready writing, and math contests, in addition to being a member of the state-winning robotics team.
"I try to stay as involved as possible in school, in order to seize as many opportunities as I can," said Bagley.
After graduation, Bagley plans to attend Texas A&M University to major in agricultural engineering. He hopes to use his degree to make agricultural processes more efficient, through streamlining the farm-to-table process.
"As our population grows, agriculture is more essential than ever," said Bagley.
Congratulations on your outstanding accomplishments Tell, the Capital Farm Credit team wishes you the best of luck on your future endeavors.