Lubbock Tour 2023 | August 30-31, 2023
National Ranching Heritage Center, Lubbock, Texas
Thank you for attending the inaugural AgriRoots conference.
AgriRoots is Capital Farm Credit's next generation conference designed to provide producers with resources for optimal success in agribusiness operations. This carefully crafted conference gives producers opportunities to learn from affiliates in agricultural education and finance to expand foundations in agribusiness development.
Conference Presentations:
Finishing This Years Cotton Crop
Fischer__CFC__8-31-2023__FINAL
Featured Speakers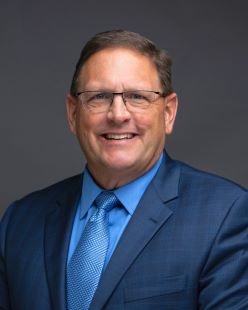 Jeff Norte, Capital Farm Credit President & CEO
Jeff Norte started working with Capital Farm Credit in September 2010 and served as Chief Credit Officer before being selected as CEO in January 2021. Before his career at CFC, Jeff spent five years with CoBank in Denver overseeing credit teams for Corporate Agribusiness and International Trade Finance. He spent 14 years as a bank regulator with the FDIC, and two years working for a large regional bank in Kansas City. Jeff is an Army veteran, is a CPA and has a BS in Accounting from Mid America Nazarene University and a Master's in Business Administration from Concordia University, Austin, Texas.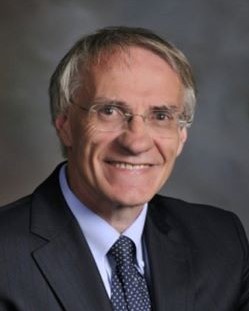 Dave Kohl
Dr. Dave Kohl is an academic Hall of Famer in the College of Agriculture at Virginia Tech, Blacksburg, VA. Dr. Kohl has keen insight into the agriculture industry gained through extensive travel, research, and involvement in ag businesses. He has traveled over 10 million miles; conducted more than 7,000 presentations; and published more than 2,500 articles in his career. Dr. Kohl's wisdom and engagement with all levels of the industry provide a unique perspective into future trends.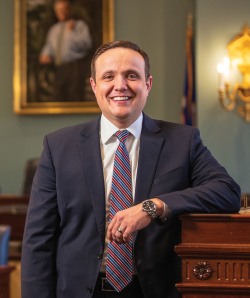 Bart Fischer
Bart Fischer, Ph.D. is a research assistant professor and co-director of the Agricultural and Food Policy Center in the Department of Agricultural Economics. Fischer also serves as senior advisor for federal relations in the Office of the Vice Chancellor for Texas A&M AgriLife. His applied research focuses on solving real-world policy problems for agricultural producers and on anticipating potential policy changes for Congress to consider. Before joining Texas A&M University, Fischer served for more than eight years on the House Agriculture Committee in the U.S. House of Representatives. Most recently, Fischer served as the deputy staff director and chief economist under the leadership of Ranking Member K. Michael Conaway (TX-11).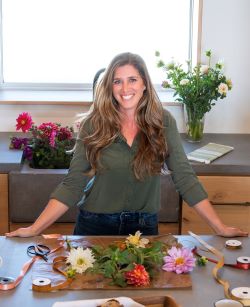 Dru Stevens
Bo and Dru Stevens, along with their four girls, own and operate Pleasure Lake Farms in Texico, New Mexico. Located on the TX/NM border, they farm 2000 acres of corn, cotton, wheat, and hay in both Texas and New Mexico as well as operate a 2500 acre ranch. Bo and Dru are a prime example of how our YBS programs can help young farmers get started and build their operation. They have continually looked for ways to invest in their local community and in the agricultural industry. Dru has been serving on the Capital Advisory Council Committee. Being on this committee has allowed her to work with other Capital stockholders on innovative proactive ways in which Capital can reach potential future agricultural markets and educate those that may want to be and are currently in agriculture. Both Bo and Dru have worked to build their business to be lean and efficient using technology and relationships with partners (both in the agricultural industry and local community) to continually adapt and invest in the future of their operation.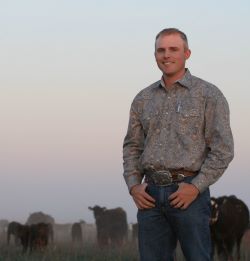 Steven Ebeling
Steven Ebeling is a fifth generation Agri-businessman from Plainview, Texas. He and his wife Shannon, maintain a commercial cow calf herd in addition to a stocker cattle operation across Hale, Castro and Swisher Counties. The Ebeling's currently produce cotton, cucumbers, seed millet, sorghum, wheat and corn in a vertically integrated agribusiness. Mr. Ebeling is a 2014 Graduate of Texas Tech University where he was on the National Champion Meat Judging Team as well as the National Champion Meat Animal Evaluation Team. In his free time, he enjoys serving on the boards of multiple non-profit organizations and spending time with his family.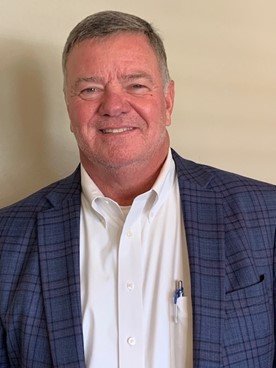 Greg Lance
Greg Lance currently serves as the Senior Vice President and Director of Insurance Services with Capital Farm Credit. Greg is a graduate of Texas Tech University with a Batchelor's degree in Agricultural Economics. Throughout his career, Greg has demonstrated excellence in customer service. With over 22 years of experience in Ag Lending, he has served in various roles including a Loan Officer, Branch Manager and Market President with Capital Farm Credit.
Greg also has significant experience in crop Insurance including serving as an Adjuster, a Managing General Agent and Marketing Representative for Great American Insurance Company.
Greg resides in Sudan, TX and had been farming irrigated and non-irrigated cotton, grain sorghum and wheat for over 5 years.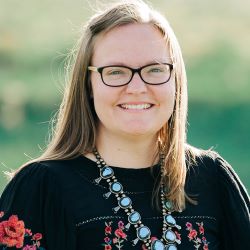 Tiffany Dowell-Lashmet
Tiffany Dowell Lashmet is an Associate Professor and Extension Specialist in Agricultural Law with Texas A&M Agrilife Extension. Her work focuses on legal issues affecting agricultural producers and rural landowners. She presents across the nation at meetings, authors the award-winning Texas Agriculture Law Blog and hosts the award-winning Ag Law in the Field Podcast.

In 2016, Tiffany was named the State Specialist of the Year for Texas Agriculture by the Texas County Agricultural Agents Association. In 2019, she was awarded The American Agricultural Law Association Ag Law Excellence Award for Academia. In 2022, she won the Distinguished Extension Program Award (less than 10 years) from the Ag and Applied Economics Association.

Tiffany grew up on a family farm and ranch in Eastern New Mexico, received her Bachelor of Science in Agribusiness (Farm and Ranch Management) summa cum laude at Oklahoma State University, and her law degree summa cum laude at the University of New Mexico. She is licensed to practice law in New Mexico and Texas.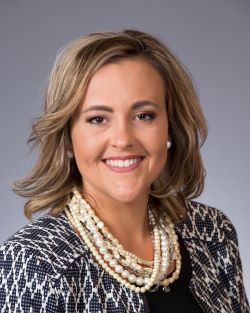 Stephanie Fryer
Stephanie Bradley Fryer is a Relationship Manager with Capital Farm Credit based in their Wichita Falls office. In this position she assists customers with lending options to purchase agricultural land as well as operate or expand their farm or ranch.
Outside of her position with Capital Farm Credit, Stephanie is also an attorney and has represented farmers, ranchers, landowners, and other rural Americans with estate planning, oil and gas matters, real estate transactions, and other agricultural issues across Texas.
In the past, Stephanie worked for the United States Department of Agriculture Farm Service Agency as County Executive Director in Floyd County, Texas where she managed farm program implementation.
Stephanie attended Texas A&M University where she received a B.S. in Animal Science, a M.S. in Agricultural Economics with a focus in Land Economics and Real Estate, and a J.D. from TAMU School of Law.
As a is a fifth generation Texas landowner who grew up on a cotton, wheat, and commercial cattle farm, Stephanie has dedicated her life and career to those involved in agriculture. Stephanie still operates her family's land near Stamford, Texas and works with her husband Gates who is the fourth generation on his family's ranch in Southwest Oklahoma.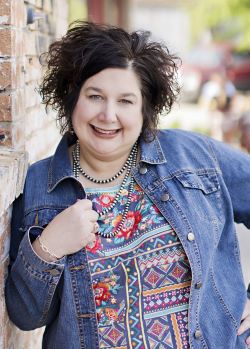 Anne Kimmey
Second generation agriculturalist. Wife. Mother. Business owner. Marketing guru. Turquoise collector. Fairy godmother. These are just a few of the phrases used to describe Anne, principal at Cultivate.
With her agricultural communications degree from Oklahoma State University, years of marketing, communications and public relations experience, and knowledge of farm life, Anne was the perfect person to form Cultivate Agency in 2010. She built the company on the mission of telling agriculture's story in such a compelling way, it drives audiences to take action.
Known for her commitment to not only her clients, but her employees, Anne embodies the true nature of a fairy godmother, constantly mentoring, parenting and caring for so many, it makes you wonder if she really doesn't have magical powers. Despite her success in all areas of her life, Anne's humble nature keeps her from taking too much credit. She recognizes without those who invested in her life, she would not be where she is today. With this in mind, she continuously commits to growing Cultivate's services and diversifying its client sectors.
When Anne is not looking for new ways to advance Cultivate, she can usually be found at a livestock show watching her sons succeed, cooking her signature homemade spaghetti or cinnamon rolls, or searching for her next piece of Native American turquoise jewelry to add to her collection.