News
Don't sweat it | PRF Insurance – You can't go wrong.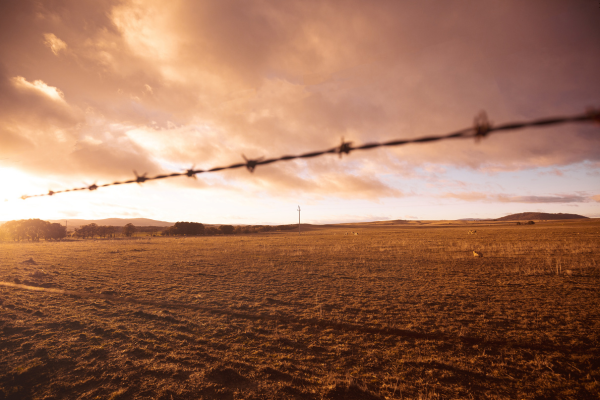 Texas weather makes agriculture production a daring adventure. Every year we hope for rain, and we find ourselves battling the never-ending Texas heat. If you've found yourself sweating bullets, we understand and are here for you with solutions. The decisions we make today can combat the aftermaths of the summer heat and protect our investments into the latter part of the year. With all of agriculture's uncontrollable factors, let Capital Farm Credit's Insurance Services group help protect your pasture and rangeland to sustain your operation.
What is happening in the market?
"The market right now for Pasture Rangeland and Forage (PRF) Insurance is very active," says Jake Surman, CFC crop insurance agent. "There's been a lot of interest in PRF insurance mainly due to lack of rainfall and our ability to get our customers signed-up for coverage in 2024."
Crop insurance premiums do not change from different providers; however, Capital Farm Credit has great tools and customer service to make our team the best choice for serving you and your operation.
"The digital age is upon us. We have an app that our customers can download, allowing easy access to view their premium, potential payments, and other account information," says Surman. "Our customers have enough to worry about with the everyday duties of their operation. Our team makes the process easy and simple to gather the information you need when you need it."
The RainfallPro mobile app is available to customers and provides real-time information related to the Rainfall Index plan of insurance. It enhances the ability to look at scenarios that help producers discover the optimum coverage to maximize their protection.
CFC's PRF Insurance Advantages
The advantage of getting a PRF insurance policy mitigates the risks that come with lack of rainfall.
"This year is a prime example of how signing up for a PRF policy can truly benefit our customers," says Surman. "This year started off great with moisture, but rainfall disappeared with the arrival of June, and the heat came full force. Producers with a ton of spring grass have now watched it quickly burn up."
PRF Insurance is a producer's best friend. This program benefits your operation during months when rainfall is below average, offsetting extra expenses.
"In addition, the premium may be subsidized, making it more affordable for producers," Surman added.
How do I get started?
"Getting started is easy for a new customer. We meet with you to determine where your land is. We run a few quotes to select the coverage level that would suite you best in addition to the months you want to have insured," says Surman.
"Once that is determined, an application is completed that identifies the acreage you're wanting to insure and if the land is for hay or grazing. There is an additional form that confirms compliance with the Farm Service Agency (FSA), Once these forms are completed, customers are set up until next year. It's really that simple."
Insurance premiums are not billed until the following year in September. Capital Farm Credit is currently signing up customers for 2024.
If you are thinking a PRF policy would benefit you and your operation, we are here to help. The deadline to sign up for coverage is December 1, 2023.
Have questions or interested in speaking with one of our agents, give us a call at 877.944.5500 or visit Texas Pasture Rangeland & Forage insurance | Capital Farm Credit.