News
Capital Farm Credit Names Heinrich and Yates to the Board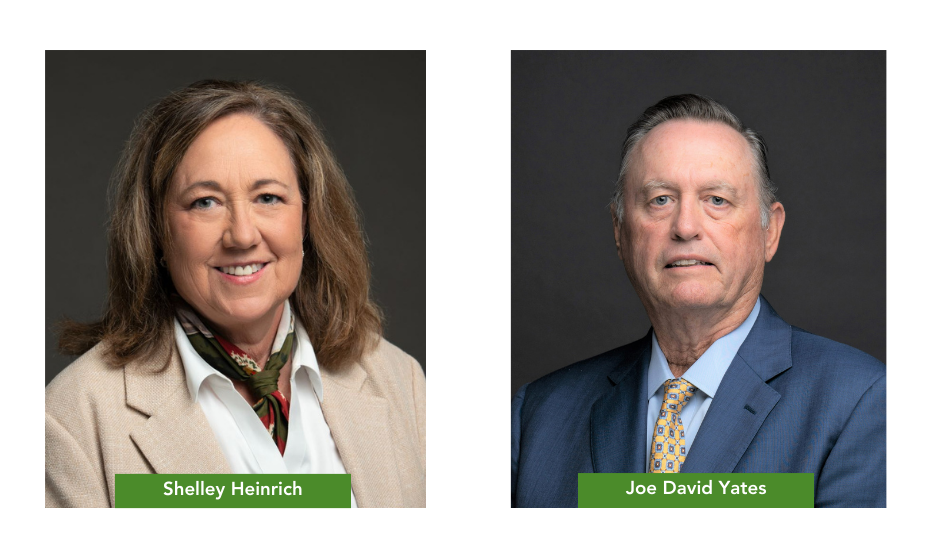 Capital Farm Credit recently announced the results of its 2023 Director Election. Newly elected directors were Shelley Heinrich and Joe David Yates.
Shelley Heinrich was elected for the position of Regional Director 3 of the South Plains. Heinrich serves as the Southern Plains Regional Communications Manager for the Cotton Board. She and her husband run their family farm in Lubbock, Lynn, and Motley counties, operating both row-crop and cow-calf operations.
Joe David Yates rejoins the board as At-Large Director, Position 4. Yates is currently involved in a variety of family and ranching agribusiness interests, including Bay City Feed, cow-calf operations in the Texas hill country, Hudspeth County, Texas, and Otero County, New Mexico.
The Capital Farm Credit Board of Directors is responsible for the general oversight and direction of the Association.
"We are excited to welcome these individuals to the board," said Jeff Norte, chief executive officer. "They each bring a unique perspective to help guide our Association for the benefit of rural Texas and our members."