News
Board of Director, Aelvoet, voted TCAAA's man of the year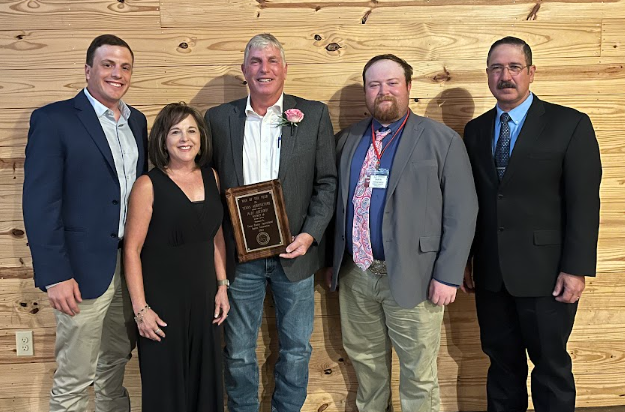 Capital Farm Credit Boad of Director, Paul Aelvoet, recently received the 2023 Texas County Agricultural Agents Association Man of the Year award at its annual state meeting in Wichita Falls.

Aelvoet, of Hondo, Texas, has been a member of the board since 2000 and represents Region 6.

"It's a pretty great deal to have someone from our county receive the award," said Taryn Titsworth, Texas A&M AgriLife Extension Service agent for Medina County. "Aelvoet's dedication to assisting with the implementation of programs and research here in Medina County, paired with his dedication to helping youth, personifies everything that this award represents."

Congratulations to Paul! Thank you for representing CFC and Texas agriculture.