News
CFC's 2023 outgoing board members | Thank you for your service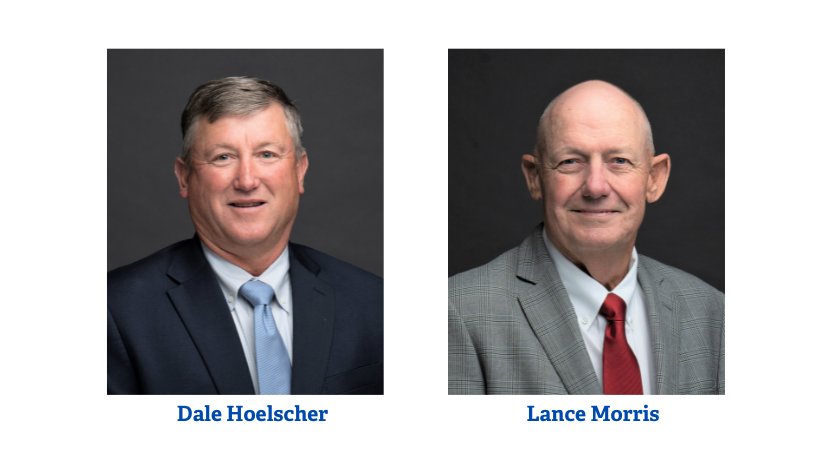 Capital Farm Credit would like to extend our sincere appreciation to our outgoing board members for their contributions and invaluable service to the Association. The Board of Directors is responsible for the general oversight and direction of Capital Farm Credit. We appreciate the time, knowledge and expertise each of these leaders have provided the Association to sustain agriculture and rural Texas.
Dale Hoelscher | 14 years of service
Dale Hoelscher operates a farm and cow-calf operation in Bell, Falls, Milam and Robertson counties, growing primarily corn, cotton, and wheat. Hoelscher, alongside his brother, also run a cow-calf operation. He is a member of the Westphalia Knights of Columbus, Westphalia Volunteer Fire Department and the Catholic Church of the Visitation. He received the Falls County Young Farmer of the Year Award in 1997 and was a director of the Heart of Texas PCA for four years, serving on its audit committee. Mr. Hoelscher has served on the Capital Farm Credit Board of Directors since 2009.
Lance Morris | 35 years of service
Lance Morris has been a member of Capital Farm Credit since 1974. Morris partners with his brother in a cotton and milo farming operation in Dickens, Floyd and Crosby counties. He has served on the board of Crosby County Fuel Association, Associated Cotton Growers and White River Municipal Water District. Mr. Morris is also the treasurer and a deacon of First Baptist Church in Crosbyton. His past service includes the board of directors of the South Plains Association of Governments and the Crosby County Appraisal District. Mayor of Crosbyton from 1986 to 1996, Mr. Morris holds a BBA in accounting from Texas Tech University.
Thank you for your contributions to Capital Farm Credit, to agriculture, and to rural Texas.