News
Property Improvements | Financing Your Own Slice of Texas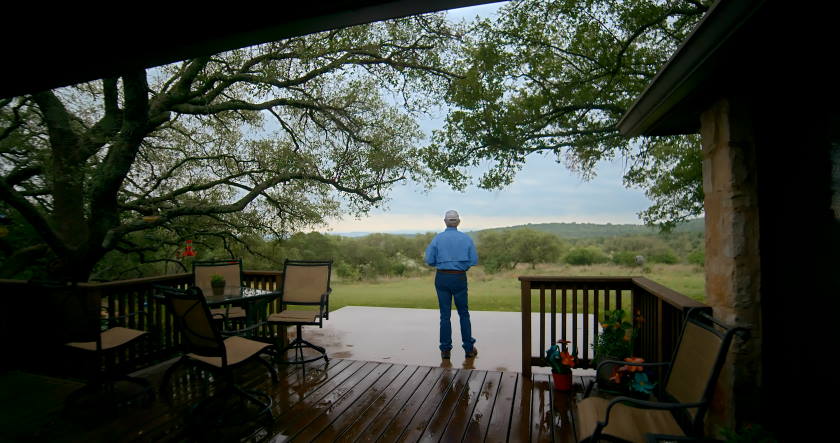 #teamCFC Relationship Manager Brody Deaver has seen an increased interest in the great outdoors, purchasing new property and improving owned property alike. "Property improvements can definitely add fiscal value," says Deaver. "Fully enjoying and utilizing your own slice of Texas however," he adds, "provides so much more than a few digits to your bottom line."
Property improvements are just that. Anything done to improve the property. Land clearing, fencing, structures, water features and farmland improvements are a few examples.
The key to creating heaven on earth is being prepared, educated and surrounding yourself with the right experts.
What are you looking for?
Deaver recommends, "Identify the intended use for your property. Will it be a weekend getaway, your primary residence or even a commercial hunting operation, if not a full-time farm or ranch? Make that decision, and then prioritize the improvements needed to accomplish that."
Consider cost vs. resale value.
If you are ultimately looking at improving your property for resale value in the end, it wouldn't hurt talking with a broker for an estimated value before opening pockets. "It's not always one-to-one," says Deaver. "Just be sure you are comfortable with the end result in terms of cost vs. end or resale value."
Communicate with your lender early.
Don't discredit involving a lender like Capital Farm Credit early in the process. "We can often help craft the framework for the process by asking questions, identifying the budget, and providing solutions for needed improvements," says Deaver. "We can also connect you with local contractors as well as title companies, both integral parts of a successful, and enjoyable, experience."
"I tell borrowers to give me a call as soon as they are thinking about improving their place," says Deaver. "It's much easier to finance improvements as they are made, then trying to reimburse yourself, especially if you are improving your homestead."
Capital Farm Credit is your partner every step of the way and offers a valuable resource for customers. "Between our network of contacts, expertise and fact that we live and work right where you're wanting to move and/or improve, it's a win-win," affirms Deaver.
Do your homework and set a realistic budget.
As mentioned previously, it is important to be sure of what you are looking for in terms of improvements and infrastructure.
Be sure to get comprehensive estimates from local contractors and come up with an overall investment cost. In addition to the initial investment cost, plan on ongoing maintenance costs. "Be prepared for cash needs for the duration of ownership," says Deaver.
Use local experts.
Capital Farm Credit understands the ins and outs of property in your area. With 67 offices serving 192 counties in Texas, there's always a Capital Farm Credit office in your backyard.
Capital Farm Credit specializes in rural lending and knows how to structure loan programs specifically for land improvements. "Many of our loan officers grew up in the areas they work in, or have lived there for years," says Deaver. "That level of local knowledge can prove invaluable. We provide value far past competitive interest rates and programs."