Blog
A Lifestyle of Legacy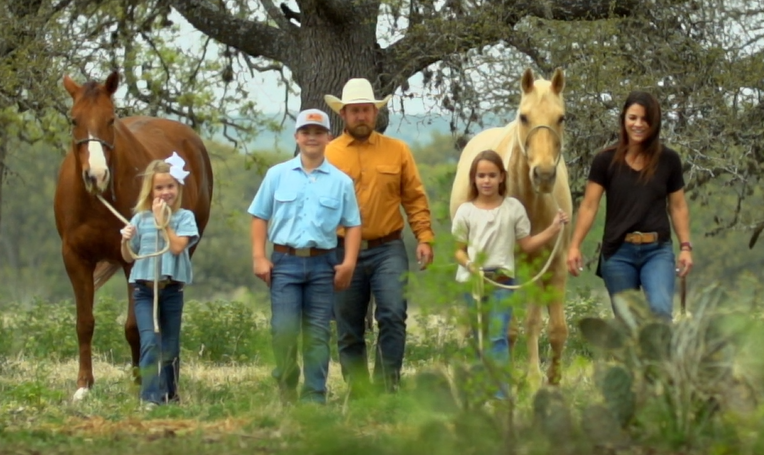 Even as the leaves begin to change and the year draws to a close, work still needs to be done. Crisp mornings of outdoor labor end near campfires, while soaking up accounts of the day's events and the tasks still to be done tomorrow. Ranching. It's the foundation of our story. It's what makes us family.
At Capital Farm Credit, we finance the ranching lifestyle, but we also finance the memories you cultivate along the way. There isn't a price-tag for building legacy. Ranching is intertwined in our DNA as much as it is the Lone Star State. Capital Farm Credit is a team of experienced professionals who understand your story.
Wade Lowry owns WR Farm and Ranch in Bulverde, Texas. He and his wife Reagan, along with their children, raise grass-fed beef built on tradition and family legacy, reminding us that ranch roots run deep.
More than a brand
"In 2015, we started raising grass-fed and grain-fed Japanese beef direct to consumer," said Lowry. "We're fifth generation ranchers, and we plan for our son and daughters to be the sixth generation."
Long-term plans that pave a way for the next generation are what we prepare to accomplish with you. Capital Farm Credit provides consistent credit to full-and part-time ranchers, with separate programs for young or beginning operators. With a wide range of products and competitive rates, whether you are purchasing livestock or buying ranch property, your dreams are ours too.
We'll leverage our knowledge and expertise to align with your success. Providing Texans with financial resources to succeed in agriculture goes beyond making loans, it is simply who we are.
Saddle up
We understand what it means to make memories and build dreams into the future. A ranch not only is the location of an operation, but it also becomes a part of your family and the start of a legacy.
"Working with Capital Farm Credit from the beginning has been amazing. Their team really sees our end goal, but also our dream," said Lowry.
Our experienced lenders understand the value behind your commitment, that is why we are committed to you.
"The reason I think they have our needs and our goals in mind, is because they understand the end game of most producers."