Capital Farm Credit Advisory Council
A vision of the Board of Directors, the Advisory Council was created to assist and support Capital Farm Credit through guidance and feedback of our services, reputation, corporate branding, community outreach and Association promotion. Members also act as advocates on behalf of agriculture, Farm Credit and the Association through our legislative outreach program. The council meets 3-4 times a year to share ideas and collaborate on strategic efforts for the organization.
The Advisory Council is also supportive in the following ways:

Providing interactive dialogue and exchanging concerns, ideas and experiences between the local agricultural industry, stockholders and the Association.
Engaging with borrowers, other members on the Council and CFC leadership to increase awareness of Association issues and creating additional lines of site into the communities we serve.
Acting as ambassadors among local membership in their own communities.
Acting as a focus group, providing valuable feedback regarding proposed new products, services, branding campaigns, public relations efforts, and more.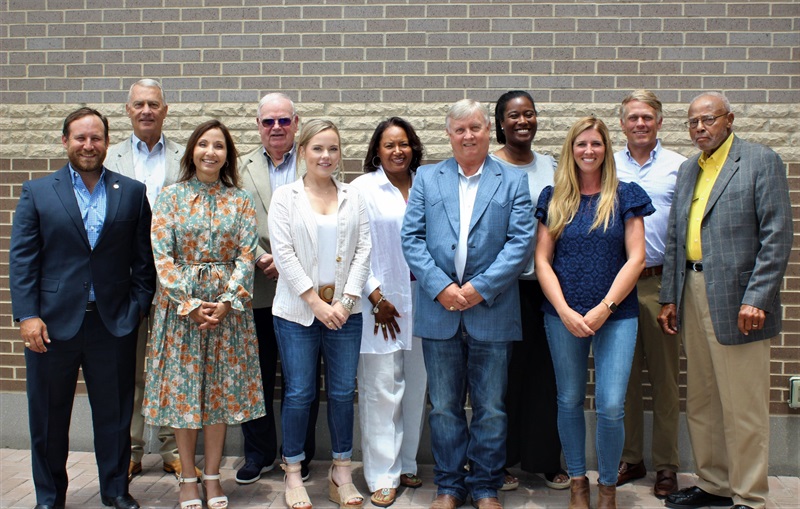 From L-R (Front Row): Wade Lowry, Regina Pena, Madison Bexley, Stan Bevers, Dru Stevens, Ernie Collins. (Back Row): Rick Young, Jim McCord, Angela Myres, Kimberly Ratcliff, Isaac Isom.
2022-2023 Council Members:
| | | | |
| --- | --- | --- | --- |
| Stan Bevers | Madison Bexley | Ernie Collins | Isaac Isom |
| Erin Kiella | Wade Lowry | Manuel Macias | Hondo Martinez |
| Jim McCord | Angela Myres | Joe Outlaw | Regina Pena |
| Kimberly Ratcliff | Dru Stevens | Rick Young | Billy Zanolini |